What is Twitter?
Social website Twitter is undoubtedly one of the most popular social media platforms today, with 100 million active users and 500 million tweets per day. Twitter can be used to receive news, follow famous people of interest, or keep in touch with friends.

Twitter is an online social media and social networking service owned and operated by American company Twitter, Inc., on which users send and respond publicly or privately texts, images and videos known as "tweets". Registered users can tweet, like, 'retweet' tweets and direct message (DM), while unregistered users only have the ability to view public tweets. Users interact with Twitter through browser or mobile frontend software, or programmatically via its APIs.

In 2006, Twitter co-founder Jack Dorsey had an idea - he would create an SMS-based communication platform where friends could follow each other by updating their status. At first, Twitter was an idea that was too similar to SMS. The idea was shaped in large part by a brainstorming session with Dorsey's co-founder, Evan Williams.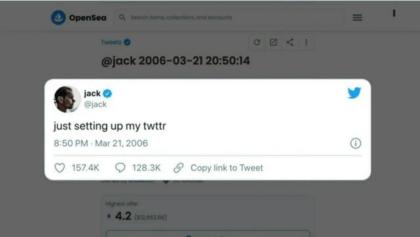 Twitter exploded at the 2007 South by Southwest Interactive conference, during which over 60,000 tweets were sent, and the Twitter team used the conference to begin expanding their user base.

Twitter is headquartered in San Francisco, California, and has more than 25 offices worldwide. On October 27, 2022, business magnate Elon Musk acquired Twitter Inc. for $44 billion, gaining control of the platform. On December 20, 2022, Musk announced that he would step down as CEO once a replacement was found.

Twitter was initially an SMS-based platform, so the 140-character limit was initially only necessary - mobile operators imposed the limit, not Twitter.

However, as Twitter grew into a web platform, they kept the limit simply because it aligned with the Twitter brand - Twitter is a platform designed to create highly viewable content for our technology-intensive, attention-deficit modern world.

Twitter has grown exponentially over the past 10+ years, and its ultimate goal is to spread information quickly. In many ways, Twitter is endlessly relevant and has immeasurable potential. It can introduce you to your next-door neighbor as quickly as possible, connecting you to someone in another country. You can choose to fill your feed with industry experts, news sites, celebrities, comedians or friends.

By allowing each user to manage their content according to their needs and interests, Twitter has succeeded in creating a very addictive platform.