Intelligence gathering: comprehensive video extraction with open source tools (1)
Open source investigations often require in-depth research into specific events, including photos, videos and witness accounts that may be useful for analysis. This is especially true when unexpected events occur, and many users are quick to upload photos and videos, but this is also a key time for marketers to confuse them by posting fake news.

This article is intended to provide advice and some tips on how to collect as much video as possible at a given event from sources including, but not limited to, eyewitnesses of natural disasters, mass events, man-made disasters, and terrorist attacks. Most of the examples presented below are based on the assumption that the event is a large protest or mass event, but the same applies to other events.

Video extraction via major live streaming platforms

The first video to show an immediate event is a live stream. For large group events, there will be a large number of participants or members of the media streaming the event as it happens.

1.Facebook Live

URL: https://www.facebook.com/live

As one of the most popular platforms, Facebook Live is rapidly gaining popularity due to its large user base and ease of use. Finding live videos is as simple as opening the URL and clicking on the blue dot in the location of personal interest. However, these videos are only displayed on the map when streaming.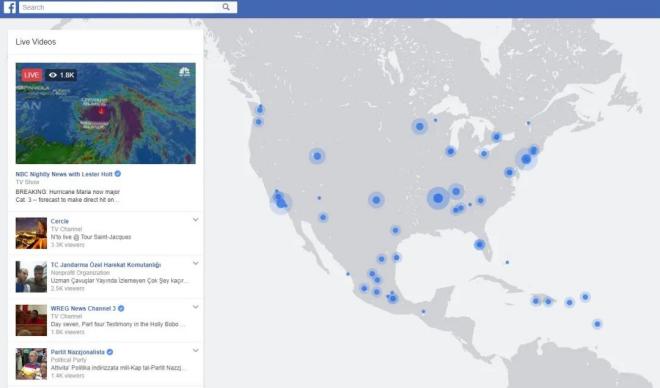 To find previously played videos from Facebook Live, you can visit the person or home page of someone you know is playing the stream and search for their video. For example, past streamed Facebook Live videos on the popular American protest stream Rebelutionary_Z can be found at facebook.com/RebZtv/videos.

The second way to find most results is to search extensively for live videos through the Facebook search feature, i.e., by clicking on the filter for " Live" videos only, but this way is not very efficient.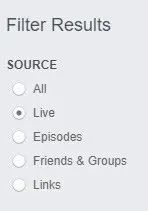 2. YouTube Live

Although YouTube Live is a bigger and more professional news media platform, it is not as popular as Fabebook Live.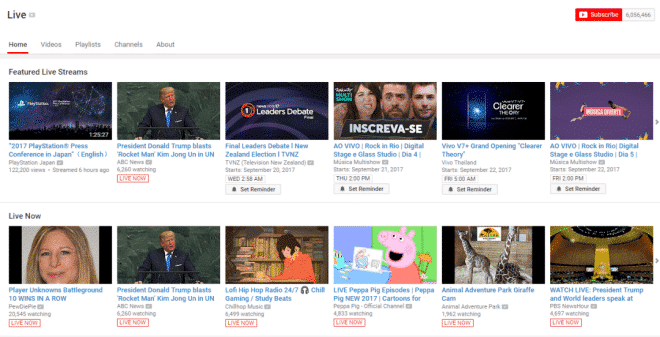 Like Facebook, it can filter search results, but only shows "live" videos.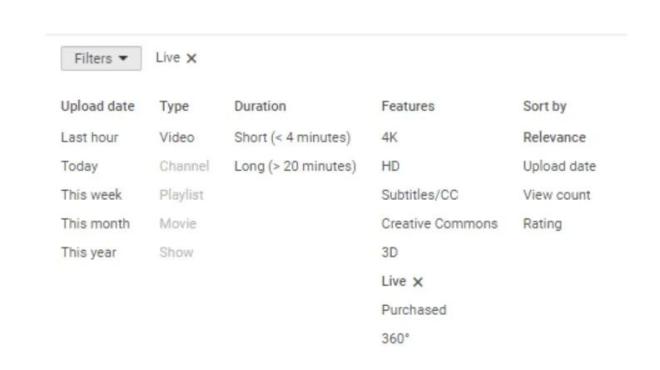 3. Periscope

One of the most popular live streaming platforms is Periscope, which was acquired by Twitter in 2015, but it is much easier to search for videos using Google or Twitter than using the interface on Periscope's website.

4.Livestream.com

URL: http://livestream.com/

Livestream.com is one of the oldest video sites and has been one of the live streaming options for many groups and individuals since the social media platform offered live streaming options, despite its declining popularity.

Thankfully, its search function is more robust than Periscope and some other platforms, but it still has flaws.

Livestream.com has difficulty searching for videos posted on specific dates, and the search filters are more akin to YouTube's "past 24 hours," "past week" and other filters than to a specific date range. Nevertheless, there are far fewer videos on this platform than on

YouTube and Periscope, making it less of a hassle to sort through useful and irrelevant results.

As with other platforms, previous broadcasts are archived for future viewing. As shown below, Unicorn Riot, the popular Unicorn Riot channel, which regularly broadcasts live protests, has nearly 300 previously broadcast videos archived for viewing.