How to tell who is stalking you on Instagram?
There is no way to determine if someone is regularly viewing your Instagram profile. Your only option is Instagram Stories, which, like its Snapchat progenitor, will tell you who has seen it.

Instagram Stories

Instagram Stories is essentially a rip-off of Snapchat Stories, and they work in almost the same way. You create a post, set it up as a story, and then it goes public for 24 hours before disappearing.

You select someone's profile in the app to see their stories, and they do the same to see yours. Just like Snapchat, Instagram Stories tell you who has seen your content.

You can scroll up from your own Instagram Stories to see who has seen it.

How to capture Instagram stalkers?

When you post an Instagram Story, you can choose to hide it from others. This is different from the "close friends" list, which alerts users that you've shared it with certain people.

If you suspect that someone is stalking your content, post a story and hide it from others on your list.

Before posting your story, go to Instagram Story Settings and select the "Hide Story From" option. Select everyone except the people who are interested. Doing so means they won't know they are the only ones who can see the story.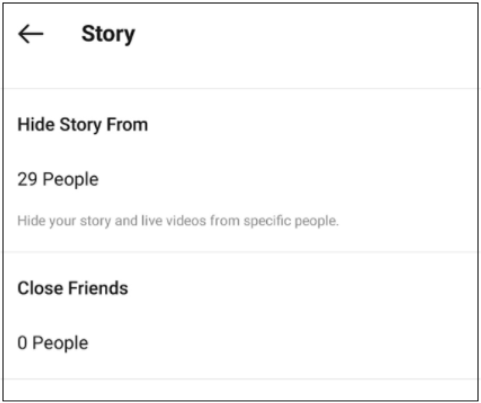 Not only will you see that they've viewed it, but if you use Instagram Analytics, you'll also see that the number of views they've had increases each time they view it. If they view the story multiple times, you'll know they did it because they're the only ones who have access to it.

How to handle stalking on Instagram?

To handle stalking on Instagram, you can change your Instagram activity status, or change your Instagram account to private, or remove the stalker from your Instagram followers.