How to find someone's email on LinkedIn?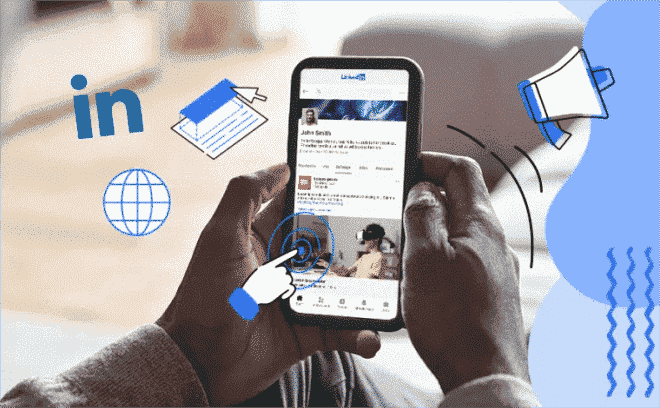 Get emails from your LinkedIn profile

The easiest way to get an email from LinkedIn is to send a connection request to someone. Once he/she accepts your request and becomes your first degree contact, you can easily browse his/her profile and find information. Usually, the email address is associated with the company where the person works. It includes a domain name that reflects the company's brand.

1. Click on the contact information in the user's LinkedIn profile.

2. If the email address is open, you will see it there.

3. You can also find the email address in the profile or banner image. Check all places.

Although this method is very simple, you may encounter some challenges following the guidelines above.

For example, not all LinkedIn users include their email addresses on their profile pages.

And it may take you a long time to find this data.

Also, it may be possible to get outdated email addresses.

Sending a private message to a LinkedIn profile

You can request an email address via private message. To increase your chances of getting a response, make sure your profile has a professionally retouched photo, an appropriate title, a summary, and your relevant work and education history.

When your profile page is well presented, do everything possible to generate interest from the person you want to contact. Tell him/her more about your services and describe the benefits of working with you. You can also view their interests and groups on LinkedIn and write messages based on these details. Make sure your message looks formal and has an email structure.

The only downside to this approach is that people are reluctant to give out their email addresses to strangers. So, don't expect too much.

Use an email extractor tool

All you need to do is add the Google Chrome extension to your browser, open the user's LinkedIn profile, and use the extension.

· ContactOut

Provides access to contact details, including emails and phone numbers. You get 50 free credits and can enjoy lag-free operation.

· SalesQL

One of the most efficient instruments to identify personal and business email addresses. You can find email from LinkedIn profiles or search results. There is a free version available, but you have to put up with a credit limitation – only 100 credits/mo.

· Lusha Extension

It collects email addresses and phone numbers in LinkedIn profiles when you are on the platform. The bragging point of the extension is the highest hit and accuracy rates, so you can get lots of important info without jogging several tools. This refers to the job role, company revenue, employee size, company location, and more.

Use Google Extension to Export Email Addresses in Bulk

Those who want to get an email from LinkedIn for lead generation and prospecting, have to delve into the process deeper. Fortunately, you can get details in a bulk.

1. Use a job title, industry, company size or seniority as a basis for your search. There is a special LinkedIn Search function for this particular task.

2. Use Skrapp (Chrome extension) to define people whose emails can be found automatically. You can add these contacts in a bulk and save them on the dashboard. Plus, you may export emails as a CSV file to open in Excel, or import to the CRM. A free version comes with a 150-address threshold per month.

Use the Export Connections Feature

If none of the above-mentioned techniques works for you, download your LinkedIn profile data. It includes your connections and their email addresses.

1. Find the Me icon, click on it, and select Settings & Privacy.

2. Click on Data privacy on the menu bar.

3. Choose How LinkedIn uses your data in the dropdown menu.

4. Click on Get a copy of your data.

5. Pick Want something in particular? in the dropdown menu. Select the files you need.

6. Tick Connections and press the Request Archive button.

7. Once you enter a password, an email with a download link flies to your email box.

This method is very time-consuming if compared with using a LinkedIn email finder tool. Plus, you can get the info only about your first-degree LinkedIn contacts.

What's more, this method doesn't guarantee you get all emails of your first-degree contacts. The thing is that users on LinkedIn can choose whether or not to make their contacts visible to others.