Global private intelligence spy agencies (3)
Related: Global private intelligence spy agencies (2)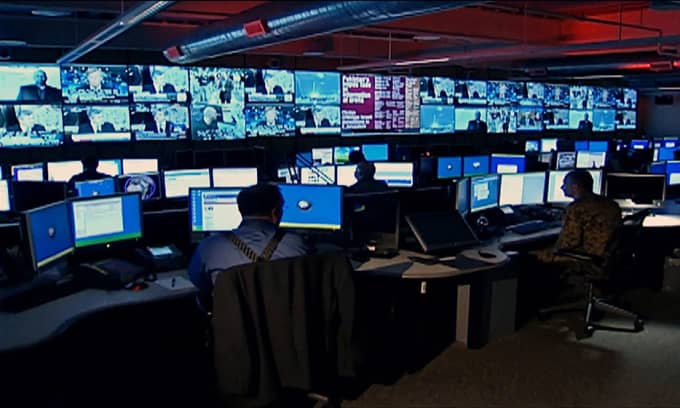 HAKLUYT

Hakluyt, has offices in London, New York and nine other locations around the world. The New York office is located on Madison Avenue.

Website: https://hakluytandco.com/

Hakluyt is a privately held intelligence and security consulting firm based in London, UK, founded in 1995. The company is headquartered in should London and has subsidiaries in New York, Dallas, San Francisco, Tokyo, Frankfurt, Singapore, Mumbai, Chicago, Washington, D.C. and Sydney.

The company's name comes from the 16th century English explorer Richard Hakluyt, a name that signifies the spirit of exploration and discovery of new things. Clients include Shell and BP.

The interest in Hakluyt, which has been described as a "spy's retreat," began after the death of British MI6 informant Neil Heywood in 2012.

Hakluyt's business consists primarily of providing intelligence gathering, analysis, assessment and security consulting services to its clients. Hakluyt's client base encompasses businesses, government agencies and non-profit organizations across multiple industries and geographies, and Hakluyt's services are targeted at clients who require highly confidential and reliable intelligence and consulting services, particularly those operating in complex and sensitive environments.

In addition to some of the major clients mentioned above, Hakluyt has provided intelligence services for a number of major events.

Hakluyt's background has been of great interest. One of the company's founders is Christopher James, who served for many years at MI6 and was part of the agency's special units in Iran and Sudan. Another of Hakluyt's founders is Michael Davies, who served as a senior officer at MI6 in the UK. Most of Hakluyt's key management members also come from MI6 or other British intelligence agencies.

However, Hakluyt does not publicly acknowledge that it is an intelligence company or that it is affiliated with the British government or other intelligence agencies. Some believe that Hakluyt is a powerful tool for the British government in the international intelligence arena, as the company has a high level, highly professional intelligence team with a wealth of intelligence resources and access.



Black Cube

Website: https://www.blackcube.com/

Black Cube is a private intelligence agency based in London, Tel Aviv and Madrid. Founded in 2010 by two former Israeli military intelligence officers, it is known for its cutting-edge methods. Clients include British tycoon Vincent Tchenguiz.

Black Cube provides intelligence, evidence and consulting services for cross-jurisdictional legal and white-collar crime cases. Its clients include primarily high net worth individuals, oligarchs and corporations around the world, and Black Cube has uncovered fraud, bribery, money laundering, corruption and asset loss. In addition the company has uncovered high-level corruption in Italy, Panama and Mexico. It is estimated that Black Cube has managed to track down and recover billions of dollars in hidden assets around the world.

However, according to the Wall Street Journal, Black Cube's methods are not very clever, but rather its signature is recklessness and forcefulness.

In 2019, agents were exposed for smearing financier George Soros.

In 2016, two employees were arrested and sentenced to probation in Bucharest for espionage.

Black Cube's work with Tchenguiz involved lawsuits, countersuits and settlements, and its agents were later subpoenaed for using fake IDs to meet with actress Rose McGowan and extract information for Harvey Weinstein.



Earth League International

Earth League International, with locations in Italy and Los Angeles.

Website: https://earthleagueinternational.org/

There are many private intelligence agencies in Europe, including France's Groupe GEOS, but Andrea Crosta's Earth League International stands out as one of the more unique.

Earth League International works with government agencies to protect wildlife, forests, oceans and biodiversity through intelligence-gathering field operations and analysis.