Global private intelligence spy agencies (2)
Related: Global private intelligence spy agencies (1)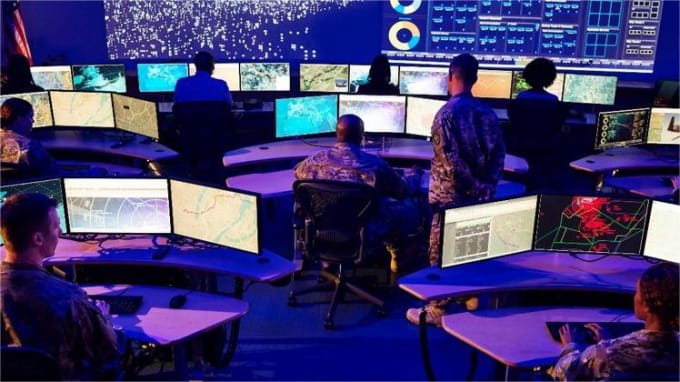 Surefire Intelligence

Surefire Intelligence, based in Washington, D.C., USA.

Website: https://surefireintelligence.com/

Surefire Intelligence is unique in the world of private spying. Earlier, California-based Jacob Wohl, born in 1997, was accused of creating a fake company called Surefire Intelligence to frame former FBI Director Robert Mueller.

The self-proclaimed hedge fund manager denied any connection to Surefire, but NBC reported that company calls were redirected to Wohl's mother.



Booz Allen Hamilton

Booz Allen Hamilton, headquartered in Virginia, has 80 other offices worldwide and 27,000 employees.

Website: https://www.boozallen.com/

Booz Allen Hamilton was founded in 1914 and became an independent private consulting firm in 2008, separate from the U.S. security sector.

The company is a U.S. government and military contractor specializing in intelligence work. Headquartered in McLean, Virginia, Greater Washington, D.C., it has 80 other offices worldwide. The company's stated core business is providing consulting, analysis and engineering services to public and private sector organizations and nonprofit organizations.

The company has clients in a variety of government agencies, including the military, intelligence services, federal executive agencies and others, and has partnered with several international companies. For the U.S. National Security Agency, Booz Allen Hamilton has been one of its prime contractors, providing a variety of integrated technologies and cybersecurity services to secure its clients' networks through comprehensive cyber threat trend analysis.

Booz Allen Hamilton is also a leading IT consulting firm and has deep experience in background checks and risk management, providing a variety of comprehensive IT solutions to its clients.



Constellis Holdings

Constellis Holdings, headquartered in Virginia, USA, has 16,000 employees and international offices in Kabul, Baghdad and Saudi Arabia.

Website: https://www.constellis.com/

Constellis is a privately held U.S. defense and security company formed as a partnership and is not a taxable entity for U.S. tax purposes. Operating in 40 countries and territories, the company provides consulting, security, risk management and mission support services to governments, multinational corporations and international organizations worldwide.

Services include background checks, social intelligence tools, advanced training, logistics and life support, drones and K9 services, and crisis response mitigation.

Constellis derives the majority of its revenue from the U.S. federal government, either directly as a prime contractor or indirectly as a subcontractor, including several significant contracts with the U.S. Department of Defense and the U.S. Department of State.



AGGREGATEIQ

AGGREGATEIQ, based in Victoria, Canada, has an estimated 20 employees.

Website: https://aggregateiq.com/

AIQ is a data intelligence company specializing in data intelligence, founded in 2013 and headquartered in Canada, as well as having offices on the west coast of Canada.

As a data intelligence company, AIQ focuses on helping clients develop better marketing and political strategies, as well as providing them with better data analysis and applications. AIQ had been a low-profile company until the UK's 2016 Brexit referendum thrust it into the spotlight.

AIQ was accused of failing to keep personal data secure and not being transparent about its actions. Facebook was also implicated in the incident because AIQ was using Facebook to deliver information to voters.

During the UK Select Committee hearing, a Facebook executive said that Vote Leave and BeLeave were targeting the exact same audience on Facebook through AIQ. This has caused widespread concern and has put AIQ's reputation in great jeopardy.