Why businesses use social media scraping?
Conducting Sentiment Analysis

People can find thousands of discussions on social media platforms about topics of interest. Users share their likes and dislikes, communicate with like-minded people, and even engage in verbal battles to defend their views.

By scraping through comments, tweets or entire discussions about users' opinions, you can learn what people are saying and what they care about. This will get you closer to the answer of whether your idea for a new product is valid and worth developing, and give you a more complete picture of how to communicate with your customers.

So instead of burdening your target audience with tedious surveys, marketers use social media scraping to gather customer opinions.

Analyze market trends

To stay ahead of the curve, you need to be aware of all the latest trends. But if you've ever tried to extract information manually, you probably know that's easier said than done.

Obviously, web scraping helps a lot. Good marketers know that automation can handle even the toughest tasks, such as skimming through all the comments, post likes or tags. With the right scraping tools, you can get structured data. In this way, you'll gain up-to-date insight into market trends - what's booming and what's outdated news.

In addition, there are various groups on social media platforms where users have common interests. By tracking and monitoring their habits, you can customize the captured data into your marketing campaigns and even provide some inspiration for future advertising campaigns.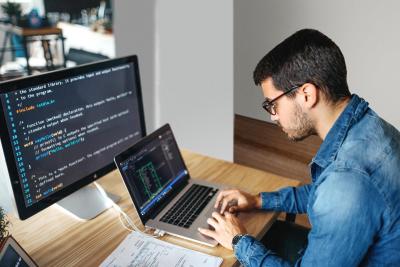 Monitor online brands

What's said online is like a virus - once it's out there, it's hard to contain them. If you don't monitor what people are saying about your company, you could be in for a shock. Brand reputation monitoring entails tracking product and brand mentions on a full range of social media platforms, even if your business doesn't have a profile on that particular social network.

Knowing what your target audience is talking about can be used to improve your social media communications, marketing strategy, or help you cope with a sudden drop in revenue due to negative customer impressions.

Find influencers

Social media influencer marketing is booming. But finding the right influencers isn't as easy as it seems. It's time-consuming and can spell disaster for your business if not chosen properly. That's where scraping comes into play.

First, you can scrape the hashtags in your industry to see which influencers are using the same hashtags. You can also make your decisions by scraping the followers of potential influencers - looking for similarities to your audience. Another way is to collect likes and follows from your target audience. This way you can discover relevant micro-influencers that your users are already interacting with.

However, be aware that your competitors may also be using influential marketing tactics, so double check (scraping here will also help) not to end up with the same influencers as your competitors.