What is Restrict on Instagram?
Instagram is introducing a new tool called " Restrict " in 2019. This feature provides the ability to "restrict" potentially aggressive users. You can also use it to deal with people who tend to write snarky comments under your Instagram photos.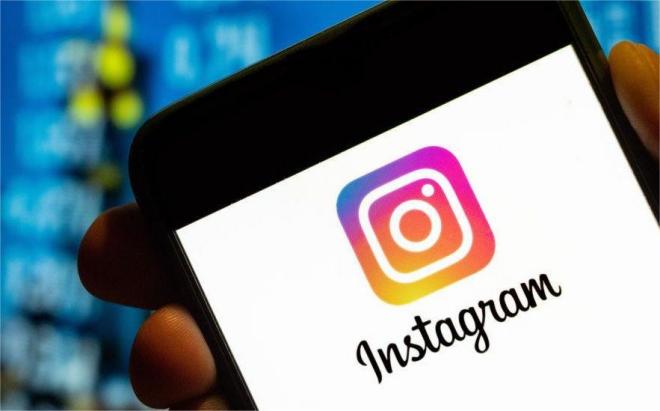 What does Restrict mean on Instagram?

Instagram's Restrictions feature is designed to remove bullies and abusive or otherwise annoying messages and comments from a user's public account. Often, users do not want to exacerbate problems or create unnecessary conflict by contacting individuals offline.

This feature can help whether they are dealing with a scary cyberbully or an embarrassing family member. In addition, if you want to prevent strangers from interfering with you without their knowledge, the "Restrict" option is the ideal way to do so.

The "Restrict" feature is similar to Block, but more polite. Restricting users only hides the messages and comments they send you, while still allowing them to view your content. This is a more subtle way to minimize unwanted interactions without completely blocking people from accessing your profile. Contrary to blocking users on Instagram, the people you restrict will not be aware of it.

In addition, if that individual comments under your picture or tries to send you a message, you will not receive any alerts or see any of their activity. This feature comes in handy when you don't want to unfollow, block, or remove someone from your followers list.

You may see a restricted user's comment by pressing "See Comment" and selecting one of three options.

"Approve" if you wish other users to be able to see the comment.

· "Delete" if you wish to erase it.

· "Ignore" if you don't want to see the comment.

· Also, on the "Message Request" page, you may see the messages that a restricted user has requested.

Instagram's iPhone and Android apps and the company's website allow you to place restrictions on a particular account.

Here are the steps to restrict someone on Instagram.

1. Open the profile of the person you want to restrict.

2. Tap the three vertical dots in the upper right corner.

3. Select "Restrict" from the drop-down menu.

4. The restrict function may be explained to first-time users in a pop-up. Then select "Restrict Account" from the appearing menu.

5. A notification will appear informing you that you've restricted the account. Select "Dismiss" or "Learn More."

The difference between Restrict and Block

Even though it's a good idea to block someone from your Instagram feed, if you block someone you know, they may feel uncomfortable because they'll realize it. Thanks to Instagram's Restrict feature, you no longer have to deal with these uncomfortable situations.

If you block users, they won't be able to see your updates or stories. Your profile will be visible, but they can only read the information in your profile, including the number of accounts you follow, the number of followers you have, and the number of pictures you post. Even if your profile is public, they will not be able to see any of your posts.

However, if you just restrict someone, they can still see your content.

By blocking users, they will not be able to comment on your images. However, if you restrict someone, they will be able to comment under each other's photos. However, the comments made by the restricted person are accessible.

Therefore, they will not be aware that their activity is restricted. Your replies to their comments will not change anything. They can still see them.

You cannot send messages between yourself and people you have blocked on Instagram. However, the functionality is slightly different when restricting users. Restricted individuals can contact you. However, the text will be sent to the "Requests folder" instead of the Inbox.

If they send you a message, you will not be notified. You will only be able to read the text if you enter the message request and check it one by one. No matter how often you check the "Seen" messages, they will not know that you have seen their messages. Therefore, they will not be aware that you are reading the message.

You can reply to messages from restricted people by selecting " Unrestrict " from the bottom. You can also delete a message by clicking the Delete button.

Block and Restrict on Instagram are different in some other ways. This also applies to displaying information such as current activity, mentions, hashtags, and notifications. After restricting a user, you will no longer be able to view their activity status.

Even if you have restricted or blocked someone, you can still be tagged and mentioned in messages and comments. However, Instagram will not notify you if they are blocked. Keep in mind that Instagram's restriction feature does not apply to tags or mentions.