Is Twitter Spaces or Clubhouse a better fit for your business?
Clubhouse is a social audio app for iOS and Android where users can communicate in audio chat rooms that accommodate groups of thousands of people.

Clubhouse led to the emergence of a new social media component called social audio or plug-in audio. clubhouse was a pioneer in this space, and many competitors eventually adopted its features into their products. Spaces, which allows Twitter users to listen to and participate in public audio conversations, entered Beta testing shortly after the app Clubhouse was released, also offering an audio chat room experience.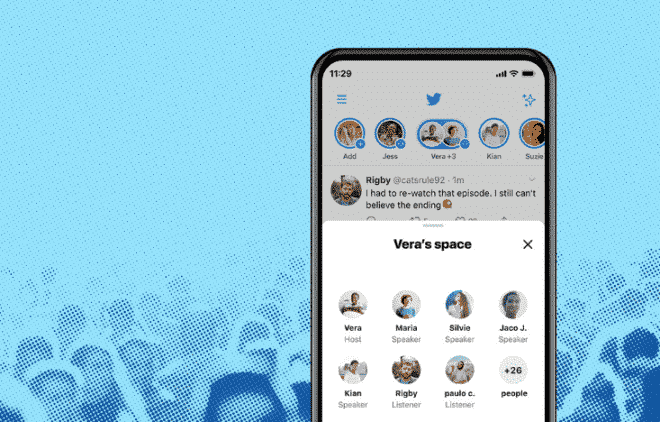 Is Twitter Spaces or Clubhouse a better fit for your business?

Here's a comparison of the pros and cons of the two social audio spaces.

1. Twitter has a wide audience.

Twitter has more than 200 million active users every day. This user base includes audiences that fit many different demographic profiles around the world. Because of this, brands can reach target audiences from a variety of industries and backgrounds.

While Clubhouse's user base is growing rapidly, it does not offer a reach comparable to Twitter due to its exclusivity.

The audio social app was initially designed to be invite-only and started with a small group of "elite" industry thought leaders, celebrities and influential users. Only recently have everyday users begun to receive invitations and expand the app to Android users.

2. Twitter Spaces offers a much shorter learning curve.

Learning how to use and experiment with brand new social media apps like Clubhouse can be time-consuming. Not only do you need to learn how to navigate it, but you must also study its top users, brands, and trends to understand how to engage the audience there.

Given the learning curve, marketers with experienced Twitter users may switch to Spaces instead of Clubhouse because they already have followers on Twitter and only need to learn how to use an add-on, not a brand new platform.

3. Twitter Spaces is more attractive to brands.

While Clubhouse's live audio platform appeals to users looking for real human conversations rather than brand messages, Twitter viewers are used to seeing content from brands, such as ads, marketing videos and promotional fleets.

Because branding feels more natural and pervasive to Twitter users, these audiences may be more likely to embrace or engage with brand-owned spaces.

4. Twitter Spaces are visually interactive.

Twitter offers a number of features to make Spaces more visually appealing.

For example, Spaces listeners can use emojis to respond to a speaker's comments. They can also share it to their news feeds when Space is live or recorded versions, so others can follow along.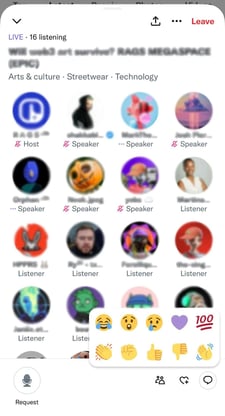 5. Spaces offers a more casual environment than other streaming platforms.

Because of the casual nature of Spaces, marketers and viewers may not have to feel intimidated when speaking or launching Spaces, which can lead to interactive conversations between brands and their followers.