Tips to help you become Telegram-savvy (3)
Related: Tips to help you become Telegram-savvy (2)

1. Send embarrassing pics in self-destruct mode

If you have photos you want to share but don't want your friends to keep them on their phones, self-destruct mode will ensure that your messages are sent and deleted the way you want them.

Telegram will even send a notification if a screenshot is taken, so you don't have to worry about snitches.

Here's how to send a self-destructing image:

First, take a photo to send.

Then, tap and hold the send button.

Finally, select "send with timer", and choose a duration.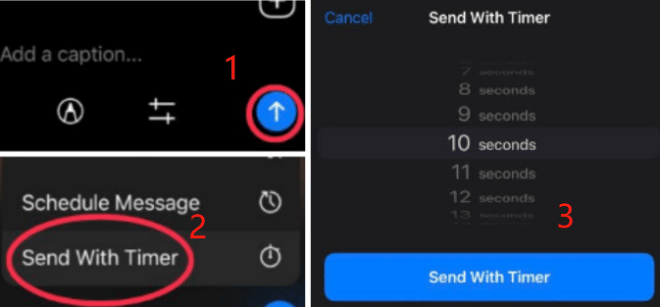 2. Lock your chat history

This is a cool security feature - you can set a password lock on your chats.

Telegram's password feature ensures chat security and privacy by preventing others from scrolling through your chats. In order to lock your chats, follow these steps to set up an application password:

Go to Settings > Privacy and Security > Passcode Lock > Turn Password On.

By clicking on the password option, you can choose another password type.

Apple users can choose Touch ID.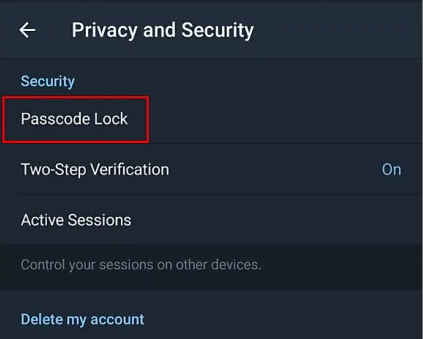 This feature also provides you with the ability to set a timer for automatic chat locking. The chat will automatically lock when the countdown is over.

3. Watch YouTube videos and chat at the same time

We're all guilty of telling our friends who excitedly send us video links, "Yeah I'll watch it later", and never actually getting around to watching it. The app-toggling frustration is real, especially if you have an affinity for multi-tasking. Telegram allows you to watch videos and chat at the same time, so you don't have to stop what you're doing just to watch a potentially lame video.

Here's how you do it: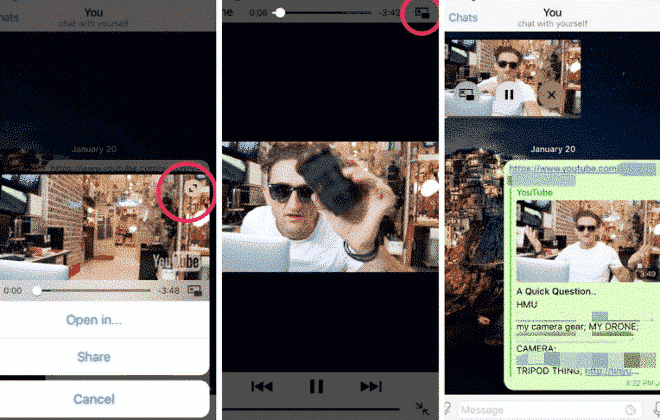 First, click on the thumbnail of the video link.

Then select the "fullscreen" icon to watch in fullscreen within the app itself.

If you want to chat at the same time, click the "picture-in-picture" icon.

You can even search for Youtube videos and GIFs to reply your friend while on Telegram itself! Type @gif or @youtube to do a quick GIF and Youtube search on Telegram itself, and choose the most suitable result to reply your friend with.

4. Never be caught with paiseh messages again

This feature is even more powerful than Gmail's "undo send" that lets you retract emails 30 seconds after you've pressed send with the slip of a hand. On Telegram, you can unsend messages regardless of how long ago they were sent.

Trust me, you're not the only one who's had a mini cardiac arrest after accidentally sending your supervisor an inappropriate message. As long as the other party hasn't read the sender's message, you're not quite dead yet.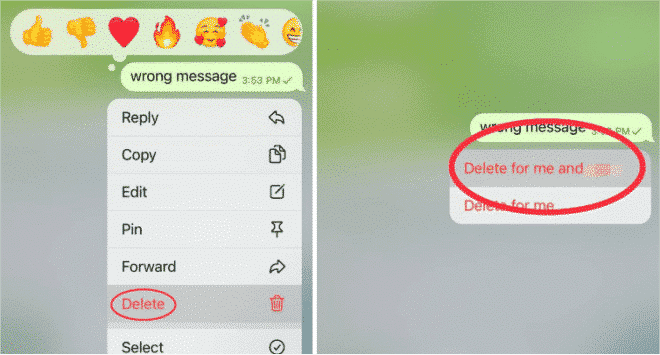 Tap and hold the message, and select "delete for me and ____".

And your message will be deleted from both yours and their chat.