Tips for using Facebook Groups for business marketing
Facebook groups are a great way to grow your online community. Marketing on Facebook groups can boost your business. Here are six tips to help you do just that.

1. Establish a clear code of conduct

For some people who use Facebook Groups for business or marketing, it is helpful to establish group strategies. But any place without any rules and regulations can quickly become very confusing. Implementing a clear set of rules and constantly enforcing them on group members will help you prevent any unwanted or irrelevant posts in the group, thus keeping the topics and subjects discussed according to the group. Group rules can also make members feel welcome and encourage them to actively participate in the group by posting content and creating discussion fields.

In the About section of your group on Facebook, you can specify the group rules. Also, while signing up for the group, each member gets a set of questions they must answer. You can also specify those questions here.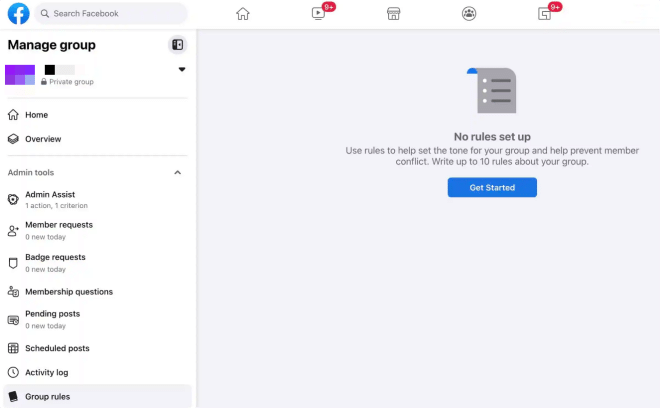 Common policies of Facebook groups run by businesses often include:

· Be kind: It is the prime rule for any community, be it online or offline. Insult or ragging of any member or non-member breaches the community guidelines.

· No blatant self-promotion without running it by the admins or moderators first.

· Potential terms of service, like "you only have access to this Facebook Group as long as you're a subscription member."

· Don't share any information, including screenshots or advice, from this group outside of it.

· You can only be granted membership if [insert conditions here].

2. Publish announcements to keep everyone up to speed

Group admins can create "announcements" that show up at the top of users feeds and are featured in their own special tab. These can be used to announce new group rules, big events within your business, and anything else that you really want users to know. These shouldn't replace all posts, but use them to maximize the visibility of high-priority content.

3. Upload welcome posts frequently

This isn't a good fit for all groups, so you'll need to decide if it's for you. Socially-driven (as opposed to B2B) groups, however, can benefit from frequent welcome posts that introduce new members to the group and ask them to share something about themselves.

4. Engage consistently

You want to engage with group members consistently. This is important, because if you're not, they're going to lose interest quickly. Answer questions that they have, even if others have already answered, too. Like posts, and respond to comments.

That being said, you don't need to be too present depending on the group that you're running, as you want to give users room to make relationships with each other.

A good rule of thumb: If people are joining for access to expert opinions (like from an ad expert, a financial advisor, or a nutritionist), you should be heavily involved. If it's a group run by a dog trainer for people to set up playdates and share their favorite toys, you don't need to interact with every post.

5. Use moderation features to your benefit

Group moderation features are going to be your best friend, especially as your group grows. Keyword and moderation alerts in particular can be useful.

Some posts are going to be more urgent than others. One that mentions "downtime" for a SaaS brand will want to be flagged right away, because it could signal an issue your team isn't even aware of yet. We also strongly recommend flagging any controversial keywords or those associated with misinformation or arguments (including, obviously, hate speech). This can help you get ahead of a heated conversation and shut it down before it even happens.

6. Go live

Facebook live videos are wildly popular, and they get incredible engagement. They give your members a chance to interact with you directly and ask questions that you can answer in real-time. It's excellent for community building and relationship building within Facebook groups.

For best results, announce your live event in advance, and encourage users to submit questions early. This can help you prepare answers for any questions they may have.