Open Source Intelligence Foundation releases OSINT definition document
On November 28, 2022, the US Open Source Intelligence Foundation (OSINT Foundation) released a document on the definition of open source intelligence. This document supports the foundation's strategic goals to formalize espionage techniques in the open source intelligence discipline and establish professional certification. It is the first output of the foundation's committee of practitioners. In this document, the committee defines open source intelligence (OSINT), publicly available information (PAI), and commercially available information (CAI), clarifies the usage of these terms, and explains the nature of OSINT.
According to the foundation, the definition document marks the beginning of a long-term effort to establish sound standards for the OSINT discipline based on an inclusive and deliberative process. The foundation also plans to develop a standard document similar to the "GEOINT Essential Body of Knowledge" developed by the US Geospatial Intelligence Foundation. The resulting corpus will serve as the basis for independent professional certification.
The definitions in this document apply to, provide support and guidance to, OSINT practitioners in the U.S. Intelligence Community, and remain of great value to nonintelligence community practitioners. The document sets out fundamental concepts based on precedent and the law, while at the same time providing important insights into the nature of the discipline, establishing clear boundaries between what is and is not OSINT. These clear boundaries will help allay concerns about potential violations of civil liberties and civil rights.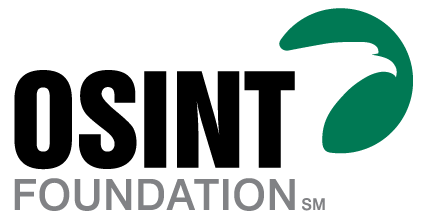 About OSINT Foundation
The OSINT Foundation is a professional association for intelligence community OSINT practitioners, promoting open source intelligence tradecraft, elevates the discipline, and develops the practitioner community to advance the national security of the United States.