Mossad, Israel's elite spy agency
Mossad is the national intelligence agency of Israel. It is one of the main entities in the Israeli Intelligence Community, along with Aman (military intelligence) and Shin Bet (internal security). Mossad is responsible for intelligence collection, covert operations, and counter-terrorism. Its director answers directly and only to the Prime Minister. It was established on December 13, 1949 by Israel's founder and first prime minister, David Ben Gurion.
With an annual budget of about $3 billion and 7,000 employees, the Mossad is the second largest spy agency in the Western world after the CIA, which makes the person chosen to head the Mossad very capable.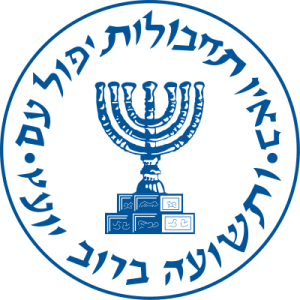 Chiefs of the Mossad
Cohen is suspected of being behind the 2020 assassination of Iran's nuclear weapons chief, Mohsen Fakhrizadeh. Under his influence, the Mossad increased its budget and personnel, nearly replacing the Ministry of Foreign Affairs' strategic relationship with the Sunni Arab world, according to the Times of Israel.
Tamir Pardo, Cohen's previous supervisor, has often been portrayed as more conservative, focused on intelligence gathering. But German news outlet Spiegel Online has linked him to the assassination of Iranian nuclear scientist Darioush Rezaei, who was shot in the throat by two assailants on motorcycles.
Dagan, a decorated general and spy expert, has been described as a "bold commander". He has reportedly carried out operations abroad, including assassinations of Hamas and Hezbollah operatives in Dubai and Damascus.