The main points of analyzing Twitter accounts
Social media is used by some countries, politicians, and foreign forces. By manipulating political robots and disseminating a large amount of inductive false information, they can mislead public ideology in the political field and achieve the purpose of influencing the political ecology of other countries. Therefore, it is often necessary to analyze a certain Twitter account in order to mine the means and paths for external forces to manipulate social media for propaganda.
Main points of analysis of Twitter accounts
The analysis of a Twitter account is mainly from four aspects: profile, registration information, tweets and following.
The profile often includes location information such as the user's address or country, as well as information such as the user's occupation, identity, background and date of birth.
About registration information, you need to pay attention to the registration time, registration name, nickname, profile picture, header and other information.
From tweets, it is possible to analyze the published time, location, post tool, and tweets being retweeted, liked, commented, and shared.
Following includes who user follows and who follows him. We need to pay attention to those accounts that follow each other with the target account, for we can dig out the deep relationship of target users.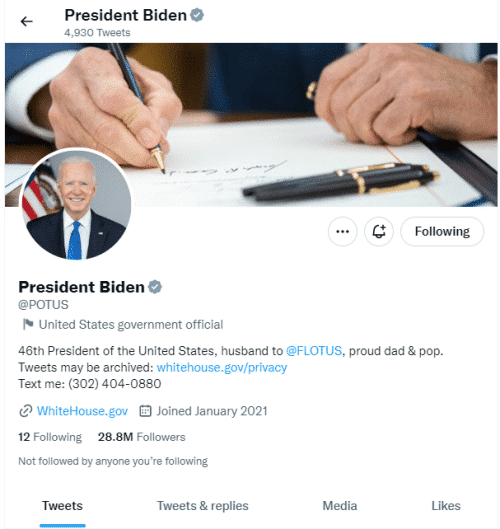 By analyzing these information, we can distinguish which are robot accounts and personal accounts, and then carry out targeted analysis work.