How to take a screenshot of Instagram without anyone knowing?
Stories are a great feature on Instagram. The platform engages users by displaying stories that appeal to them. Imagine seeing a story you want to view later, and you quickly grab a screenshot of it, only to have Instagram immediately notify the author of your action.

This could make the author feel like you're invading their privacy.

Fortunately, this no longer happens, as Instagram deactivated the feature. But you never know when this will change. If you already tend to keep your activity private, this article will show you some ways to remain truly anonymous.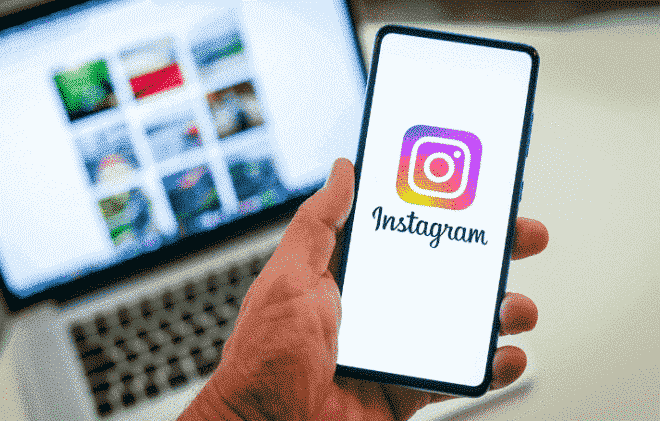 Why take anonymous screenshots?

There are many reasons why people take screenshots of a person's story.

- You may admire the outfit a user is wearing and want to take a picture of it together for your next purchase.

- You may use it as wallpaper.

- You like the photo and want to add it to your gallery.

- You want to share it in a group chat and discuss it with your friends.

Many users frown on notifications that tell them someone just took a screenshot of their story. Of course, it's okay if the reason you took the screenshot is completely innocent.

Fortunately, there are plenty of ways to make sure they can't find it.

Use the Instagram website

In addition to the mobile app, Instagram has a fully functional website that allows users to access the platform on their desktop.

The site has similar features to the app and you can use it to view Instagram stories.

This is the easiest and safest way to intercept Instagram stories without alerting the user, and it also works for screenshotting private messages. Here's how to do it:

1. Visit the Instagram website on your browser and sign in.

2. Navigate to "Instagram Stories" in the right corner.

3. Open a Story you want to screenshot.

4. Take a screenshot using your favorite screenshot medium.

The best way to take a screenshot is to use the built-in screenshot keyboard shortcuts for your operating system.

If you are a Windows user, you can capture a screenshot of your story by pressing "Ctrl + Shift + Print Screen". This will save the image to the clipboard, where you can paste it into Paint, Photoshop and other image editing applications to modify and save it.

If you are a Mac user, you can press "Shift + Command + 3" to capture a screenshot of your screen. Alternatively, you can click on the thumbnail that pops up on the screen and continue editing the screenshot.

Use Airplane Mode

This is an old method that is still useful for mobile device users. This will help to capture stories without people knowing. Please follow these steps.

1. Go to the Instagram story you want to take a screenshot of.

2. Turn on Airplane mode on your phone. Pull up the control center from the bottom and select the Airplane Mode icon on an iPhone. On Android, you will find it in Settings or the notifications tray.

3. Go back to the Story you want to screenshot.

4. Hold the Home and the Side buttons simultaneously if you are using iPhone. or press the Volume Down and the Power buttons simultaneously using an Android phone.

5. You will find a preview at the bottom of the screen or the top (depending on your device).

6. Select the preview to edit the screenshot.

7. Tap "Save" to send the photo to your image gallery when done.

8. Turn off Airplane mode.

However, please note that people will still know that you watched their story.

Using other devices to shoot

Finally, you can always take a screen shot with another device. While it technically won't be a screen shot, and the quality will obviously suffer, it's an easy way to save what you want to re-view in the gallery - without anyone finding out.