How to perform an open source intelligence location search?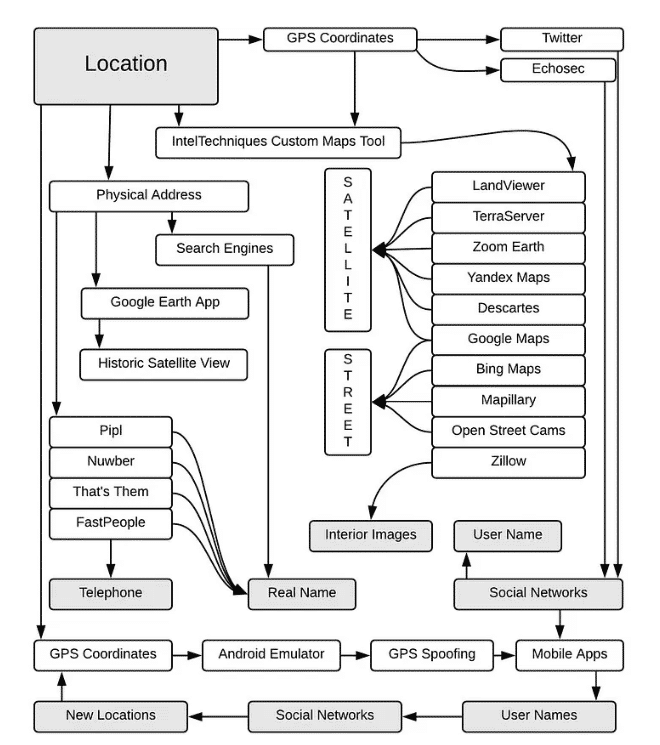 Geolocation tools

Creepy is a free tool that allows data gathering from social networks and image hosting services for location research.

The commercial option would be Echosec that costs nearly $500 per month.

IP-based Geolocation

IP-based Geolocation is a mapping of the IP address or MAC address to the real-world geographic location. There are many websites that map IP address to location, one of them is iplocation.net.

When you know WI-FI access points the person has previously connected to — use wigle.net to map them and do more detailed research on Google Earth.

Useful websites

· http://photo-map.ru — allows to search geotagged VKontakte posts, as a previous service, but requires authorization.

· www.earthcam.com — the global network of owned and operated live streaming webcams which might be useful during location research.

· www.insecam.org — a directory of online security cameras. The coordinates of the cameras are approximate and point to the ISP address and not the physical address of the camera.