How to hide your name in Instagram?
Maintaining privacy on social media platforms can be challenging, especially for those who don't want their real name associated with their online presence. Whether it's protecting your personal brand, separating your personal life from your online life, or preventing online harassment, the need to hide your name on Instagram is becoming increasingly common.

The difference between an Instagram name and a username

Before we dive into the process of hiding your name on Instagram, it's important to understand the difference between an Instagram name and a username.

An Instagram name is the display name that appears on your profile, allowing you to personalize and creatively express yourself. A username, on the other hand, is a unique identifier that is explicitly used to log into your account. Think of the Instagram name as the nickname of your profile and the username as the specific address of your account on the platform.

While users can change their names and usernames, replacing an Instagram username updates the profile URL. This can make it difficult for others to find your account if they don't know the new username. Your content, followers and messages remain the same, but may affect the visibility of verified accounts or accounts with many followers.

How to hide your Instagram name?

Privacy is becoming a concern for many users, especially regarding their personal information. One way to increase your privacy on Instagram is to hide your name. Follow the steps below and you will learn how to hide your name on Instagram using your iPhone, a Android device and desktop computer.

1. Open Instagram and log in to your account.

2. Click on the profile icon on the screen.

3. Click on the "Edit Profile" button.

4. Find the "Name" section and tap it.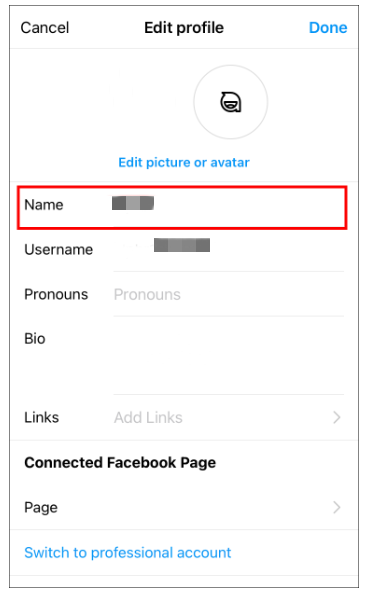 5. Delete the current name and leave the text field blank.

6. Save your changes.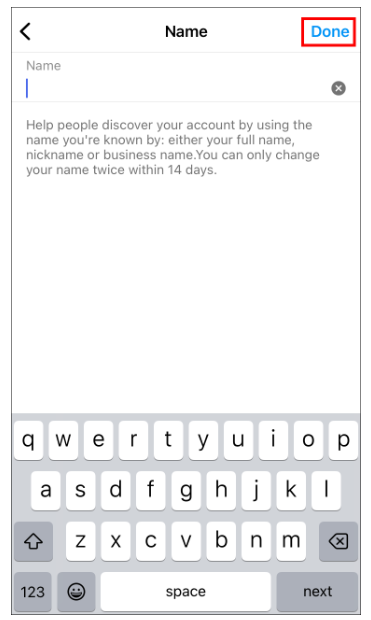 Guidelines for changing your Instagram name

Instagram has some rules and restrictions on changing your name.

Length: Your name can contain up to 30 characters, including spaces and symbols.

Inappropriate content: Your name must not contain offensive, abusive or spammy content.

Branding: You cannot use another person's brand name or trademark as your name.

False Information: You may not use a false name or a name that is not yours.

Frequency: You can only change your name once every 14 days.

Please be sure to follow these rules when changing your name on Instagram, as violating these rules may result in a temporary or permanent suspension of your account.