How to analyze YouTube accounts without registrations?
YouTube is a global online video sharing and social media platform headquartered in San Bruno, California, launched on February 14, 2005. In October 2006, YouTube was purchased by Google. It is the second most visited website after Google Search. YouTube allows users to upload, watch, share and comment on videos, and more than 2.5 billion monthly users watch more than 1 billion hours of videos each day. In 2020, due to the impact of COVID-19, many people spend more time at home than before, more users watch YouTube, and the traffic of the website increased greatly at that time.
How to fetch it?
By Knowlesys Intelligence System, you can fetch and analyze a specific YouTube account without logging in or even registering, including information about his profile image, unique ID, description, videos he has published, counts of subscribers and view.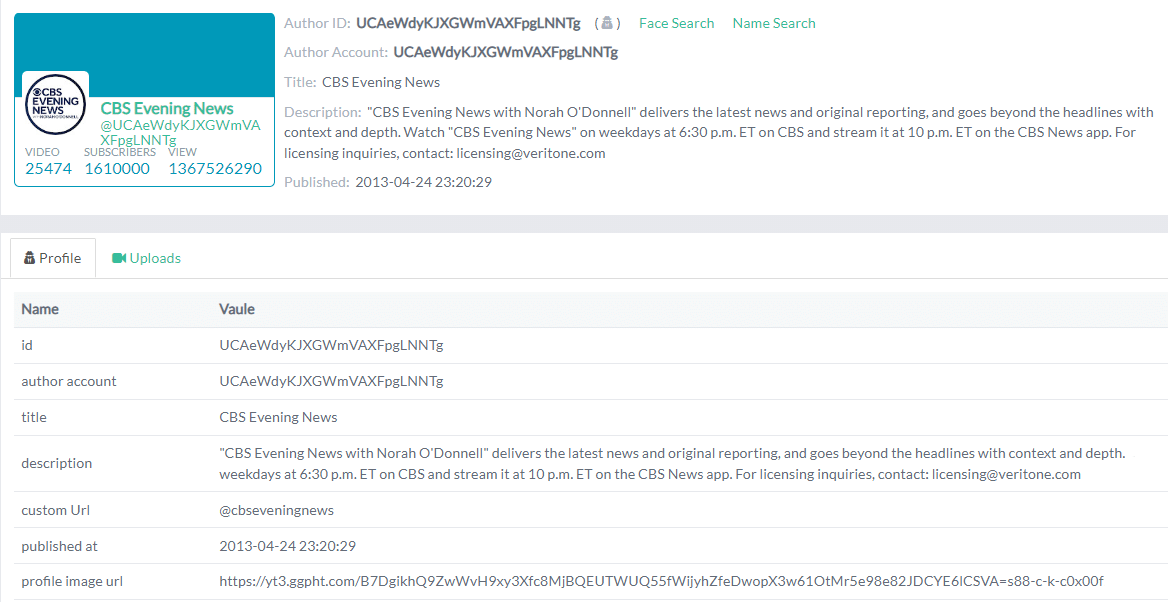 Founded in May 2003, Knowlesys is a high-tech company that specializes in Internet information processing. It has established rich experience and competitive advantages in the fields of accurate monitoring and vertical mining of mass information on the Internet.