How to add a link to Bio on TikTok?
TikTok allows links to be added to bios, which is a valuable feature for anyone looking to grow their business or promote a product. But TikTok has a strict policy on posting links. Here we will share instructions on switching your TikTok account from Personal to Pro and adding a link to your profile.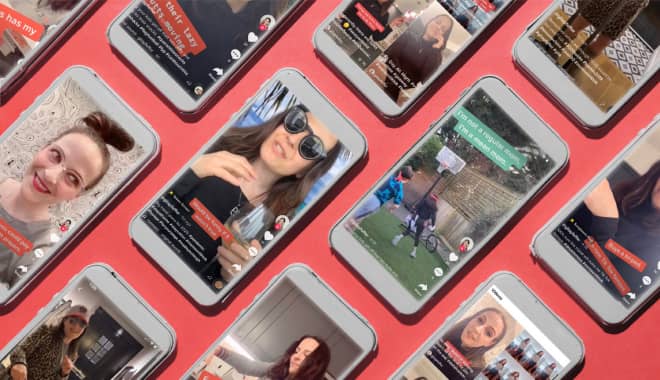 Things to know

There are a few things you must know before trying to add a link to your bio. tikTok restricts who can add clickable links. Review these points before proceeding:

- Only corporate accounts support clickable URLs.

- As of January 2022, you must have at least 1,000 followers to add a link.

- The Web Link option is only available in certain regions.

If your account does not meet these requirements, you will not be able to add a hyperlink to your resume.

How to add a link in Bio on TikTok?

1. Launch the TikTok app on your phone. Note: The browser version does not provide users with the option to switch to a Pro account.

2. Click on your profile picture located in the bottom right corner of the screen.

3. Tap the hamburger icon in the top right corner of your profile page.

4. From the "Manage account" menu, select "Switch to Business Account."

5. Select "Business," then tap "Next." Select your account category. You can select any one of them, it will not affect the functionality.

After switching account types, follow these steps to add a link to your bio:

1. Launch TikTok on your phone and tap the profile icon in the bottom right corner of the screen.

2. On your profile page, tap "Edit Profile."

3. On your profile settings page, tap "Website."

4. Copy the hyperlink from your site or any other source you wish to promote. Paste it into the " Website" section.

5. Return to your profile. The link will now appear in your bio.

Why can't I add a link to my TikTok Bio?

If you can't add a link to your profile, try switching your account type from "Personal" to " Pro". Keep in mind that changing your account type will prevent you from using certain songs that are not licensed for commercial use.

If you already have a Pro account but can't add a personal profile link, your TikTok may need to be updated. Visit the AppStore on your iPhone or the Google Play Store on your Android device and check for available updates. Alternatively, you can do this from the Settings app on your device.