Google announces new privacy, safety and security features
May 10, 2023 - Google unveiled a host of new privacy, security and safety features at Google I/O, its annual developer conference. The tech giant's latest initiative aims to protect its users from online threats, including phishing attacks and malicious websites, while making their personal data more controllable and transparent.

The following is a short list of the newly introduced features:

· Improved data control and transparency

· Gmail Dark Web Scan Report

· Effortlessly Delete Maps Search History

· AI-Powered Safe Browsing

· Content Safety API Expansion

· About this Image

· Spam View in Google Drive

Among these newly introduced features, the first improvements are data control and transparency. Google has released an updated version of its Android operating system that allows users to control location sharing through an app on their device. Users can use this information to decide whether to allow or deny the location sharing feature of these apps.

In addition, the company said it will extend dark web reporting to all users in the U.S. who have Gmail accounts, so that alerts will be proactively sent whenever their sensitive data travels on these sites.

The feature became available to Google One users in March 2023. It scans the dark web for personally identifiable information such as names, addresses, emails, phone numbers and Social Security numbers to seek help in critical moments.

The third privacy feature introduced by the tech giant allows for the removal of recent search results from Maps with a single click, which previously could only be done from Web & App Activity to remove Maps search history.

Also of note is that the feature includes a new secure browsing API and a Gmail-like spam view that automatically quarantines potentially harmful files or abusive content for users to review.

Google also said it will expand its content safety API to flag child sexual abuse material (CSAM) in video content, as well as introduce a tool called "About This Image" that provides users with more context to ensure that the information they access is safe and trustworthy.

According to Fitzpatrick, the "About this image" feature provides users with important background information, such as when an image or similar image was first indexed by Google, where it may have first appeared, and where it has been seen elsewhere, including news, social or fact-checking sites.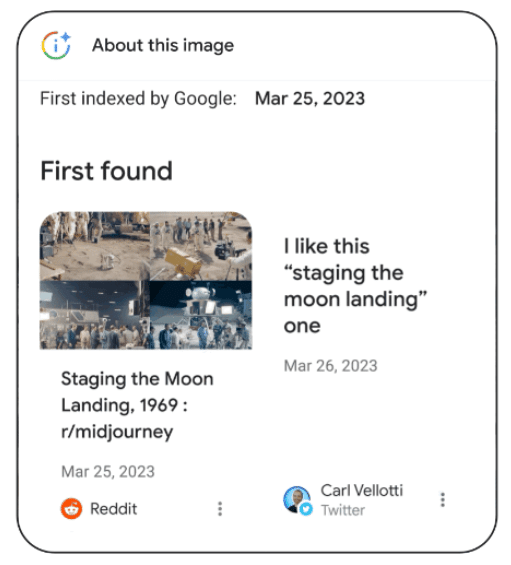 A week ago, Google enabled passwordless sign-in using a key for all Google accounts. Last month, Google also issued a new data-deletion regulation that requires app developers to provide users with " readily discoverable option" inside and outside the app.