Global private intelligence spy agencies (1)
Private intelligence agencies are usually co-founded by a number of private capitalists, investors, or intelligence professionals with sufficient experience. These agencies may obtain business from corporate or individual clients and provide a variety of intelligence services to their clients to meet their needs. These clients can be corporations, law firms, private investigative agencies, non-governmental organizations, government agencies, individuals, etc.

The main task of a private intelligence agency is to collect a large amount of information through various sources such as news, literature, the Internet, surveys, tracking, surveillance, and theft. This information may include assets of companies and individuals, business plans, trade secrets, personal information, and politically sensitive information.

Private intelligence agencies also use a number of technical means to improve the quality and quantity of intelligence information, such as technical surveillance, data mining, cross-platform analysis, and big data analysis.

Private intelligence agencies often collaborate with other organizations to achieve their missions. These organizations include other intelligence agencies, legal enforcement agencies, strategic consulting firms, security companies, etc.

Private intelligence agencies' clients may also come from these organizations. Such cooperation can help intelligence agencies gain greater access to resources, technology, and information, and can enhance mutual trust and cooperation among organizations.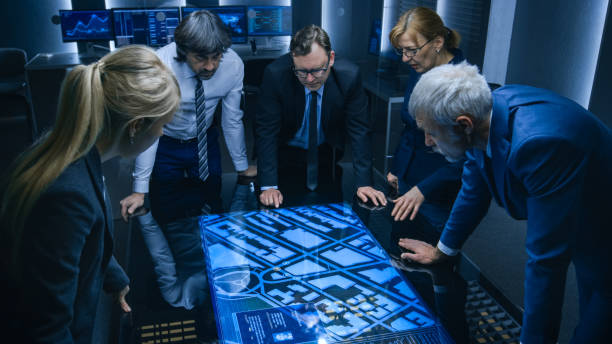 KROLL

KROLL, headquartered in New York, USA, has 5,000+ employees in 30 countries/regions.

Website: https://www.kroll.com/en

Kroll is the granddaddy of corporate intelligence companies, founded by Jules Kroll in 1972 to help clients uncover kickbacks, fraud and corruption.

Kroll is a global security and investigation services company whose primary business is helping clients solve security and investigation problems. Today, with the growing prominence of Instagram influencer issues, Kroll began offering influencer background check services to help clients better understand the influencers they are working with.

Through background checks on influencers, Kroll can check their history on the social media platform, their real fan base, their history of working with brands, and other information. This information helps clients better understand the true background and credibility of their influencers, so they can better select the right partners and avoid risks in their collaborations.



K2 INTEGRITY

K2 INTEGRITY, headquartered in New York, USA, 350 + employees, with international offices in London and Geneva.

Website: https://www.k2integrity.com/

Founded in 2009 by Kroll's sons Jeremy and Jules, K2 Integrity is headquartered in New York City with international offices in London, UK; Washington, DC; Madrid, Spain; Geneva, Switzerland; Los Angeles, CA; and Chicago, IL.

Clients and industries served include financial institutions, law firms, hedge fund companies, private equity firms, government agencies, and private and sovereign clients. As of 2020, the firm has approximately 350 employees.

K2 Integrity (formerly K2 Intelligence) is a risk, compliance, investigations, regulatory surveillance, financial crime risk and compliance, and advisory services firm. in November 2020, K2 Intelligence changed its name to K2 Integrity.

According to the official website of K2 Integrity, for corporate intelligence, the service team will focus on providing relevant corporate profiles, competitive market intelligence, industry trend analysis and business intelligence data. Based on the needs and requirements of our clients, we will provide them with the most reliable and comprehensive intelligence information to help them better understand the market situation, grasp business opportunities and challenges, as well as develop better business strategies and decisions.

For specific client groups such as lawyers, banks and celebrities, more personalized services will be provided. For example, for lawyers' teams, it will help them collect and analyze various information about the companies and individuals involved in the case, including the asset information of suspects or parties involved in the case, social network information, past criminal records, etc., so as to provide lawyers with more comprehensive and accurate information support, and thus better defend and safeguard the rights of their clients.

For bank clients, consulting services will be provided from various dimensions such as market competition, risk prevention and control, and investment decision, helping banks to better cope with market challenges and risks, and to develop scientific and reasonable risk control and investment plans.

For celebrity clients, we will provide services including online risk assessment, crisis communication and financial regulation to help celebrities better safeguard their personal image and protect their personal property and privacy.