Amazon's spy on workers' private Facebook groups
In September 2020, Amazon was monitoring the conversations of Amazon Flex drivers in dozens of private Facebook groups in the US, UK, and Spain, according to an internal web tool and reports left on the public internet. According to the files left online, Amazon corporate employees are systematically monitoring, categorizing and analyzing the social media pages of the Flex drivers on their nominally private pages, getting regular reports of those social media posts, and using those reports to diagnose problems and monitor, for example, drivers "planning for any strike or protest against Amazon."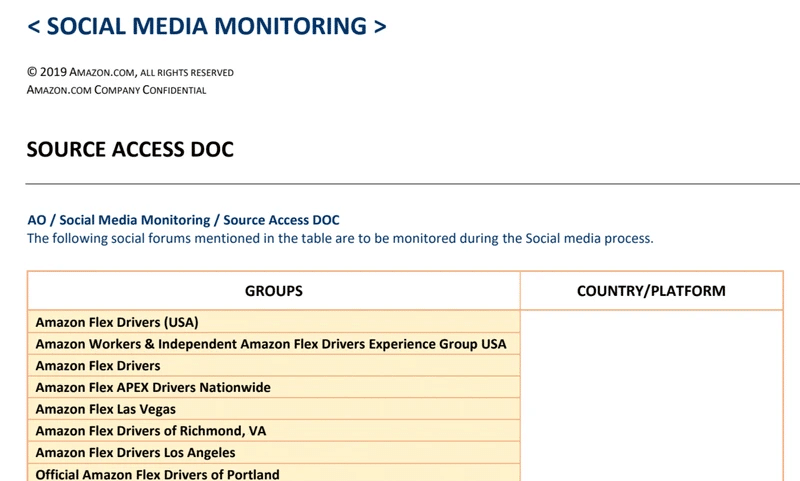 A Facebook group is a small community of people with a common interest, business, or purpose, where you can find like-minded people to post and discuss related content. There are 2 privacy settings for Facebook groups:
Public: anyone on or off Facebook can see the members in the group and what they post, comment and share .
Private: only members can see who's in the group and what they post, comment and share.
Obviously, private groups provide more intelligence than public groups.
Recommended open source intelligence system
Knowlesys Intelligence System can collect information from specified data sources (such as social media, search engines, online databases, dark web), integrate, classify, analyze and display it, and become an internal intelligent information center.