Ukrainian troops to train on Patriot missile system in Oklahoma
Recently, Knowlesys Intelligence System has monitored hotspots of Ukrainian army training Patriot missile system in Oklahoma.
The Pentagon announced it would teach Ukrainian troops to use the Patriot missile system, one of the few opportunities for Kyiv troops to receive training on U.S. soil since the Russo-Ukrainian war last year. Pentagon press secretary Patrick Ryder said on Tuesday that the project, expected to begin next week and last several months, will be held at Fort Sill, Oklahoma, where the U.S. and The Army's main training school aboard the Patriot.
The U.S. will train 90 to 100 Ukrainian soldiers who will learn how to operate and maintain the Patriot system, getting Kyiv closer to obtaining a long-sought protection against Russia's continued missile attacks.
Since the Russian invasion on February 24, 2022, the United States has provided over $24.2 billion in security assistance to Ukraine. This assistance includes immunity, vehicles, aircraft, unmanned aerial vehicles, radar systems, small system arms, air destroyer , anti-aircraft and anti-armor systems.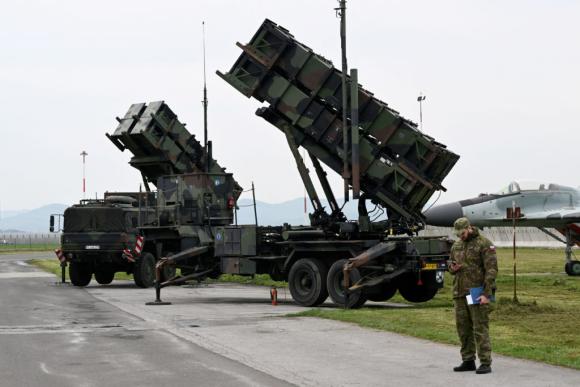 Recommended open source intelligence monitoring system
Knowlesys Intelligence System is developed based the world's leading open source intelligence extraction technology, with the advantages of quick identification and full coverage. It enables users to monitor the whole Internet, including social media(Twitter, Facebook, YouTube, Instagram...), traditional websites (Forum, Chat Room, News...) and dark web in a timely manner.