Ukraine rejects Putin's Orthodox Christmas ceasefire proposal
In the past 7 days, nearly 3,900 tweets with the keyword "ceasefire" were fetched and analyzed by Knowlesys Intelligence System. Among them, the count of tweets on January 5th is more than other days.

It is because that on January 5th, 2023, Russian President Vladimir Putin instructed the Russian Defense Minister to request the Russian military to impose a 36-hour ceasefire on the Ukrainian frontline. The ceasefire, scheduled to start at 12:00 Moscow time (09:00 GMT), will coincide with the Russian Orthodox Christmas.
Mr. Putin asked Ukraine to reciprocate, but Ukraine president Volodymyr Oleksandrovych Zelenskyy quickly rejected the request.
From the tweets mentioned about the Russian-Ukrainian war, the system also fetched some hot hashtags.
As well as the Russo-Ukrainian war, the public was also concerned about the conflict in Ethiopia's Tigray region.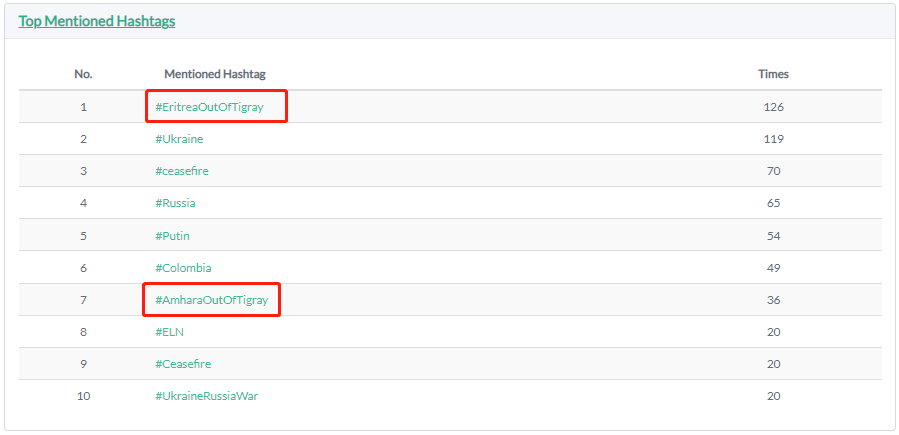 Knowlesys Intelligence System is a comprehensive social media analytics system. The capability of whole-Internet monitoring will help users fully understand the opinions and trends published by media and netizen on Twitter, Facebook, Instagram, Tiktok and other social media.