Twitter employees allegedly bring own toilet paper to work
Based on multiple media reports, Elon Musk has recently fully implemented cost reduction and efficiency increase on Twitter, and tried every means to save money, including firing janitors, reducing the office to two floors while shutting down four others, shutting down data centers, reducing staff training and more.
The New York Times, citing sources familiar with the matter, reported that some employees began to bring their own toilet paper because no janitors are on hand to replace supplies. It is worth mentioning that when asked whether the report was true, Musk's response on Twitter seemed to confirm the matter. BYOTP means bring your own toilet paper.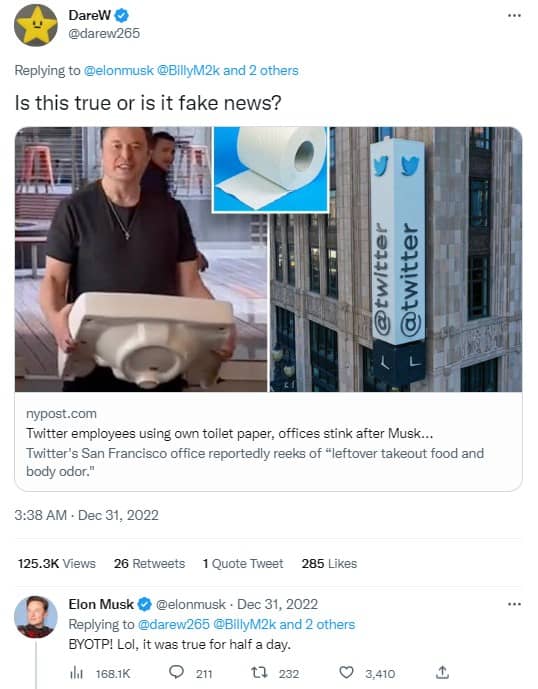 Knowlesys Intelligence System has also monitored that multiple official media accounts on Twitter are reporting this matter. By inputting the keyword "twitter toilet paper" into the system, the tweets published by the authoritative account can be quickly fetched. The opinions of the public can be learned from the top favorite messages that most people disapproved of Musk's measures.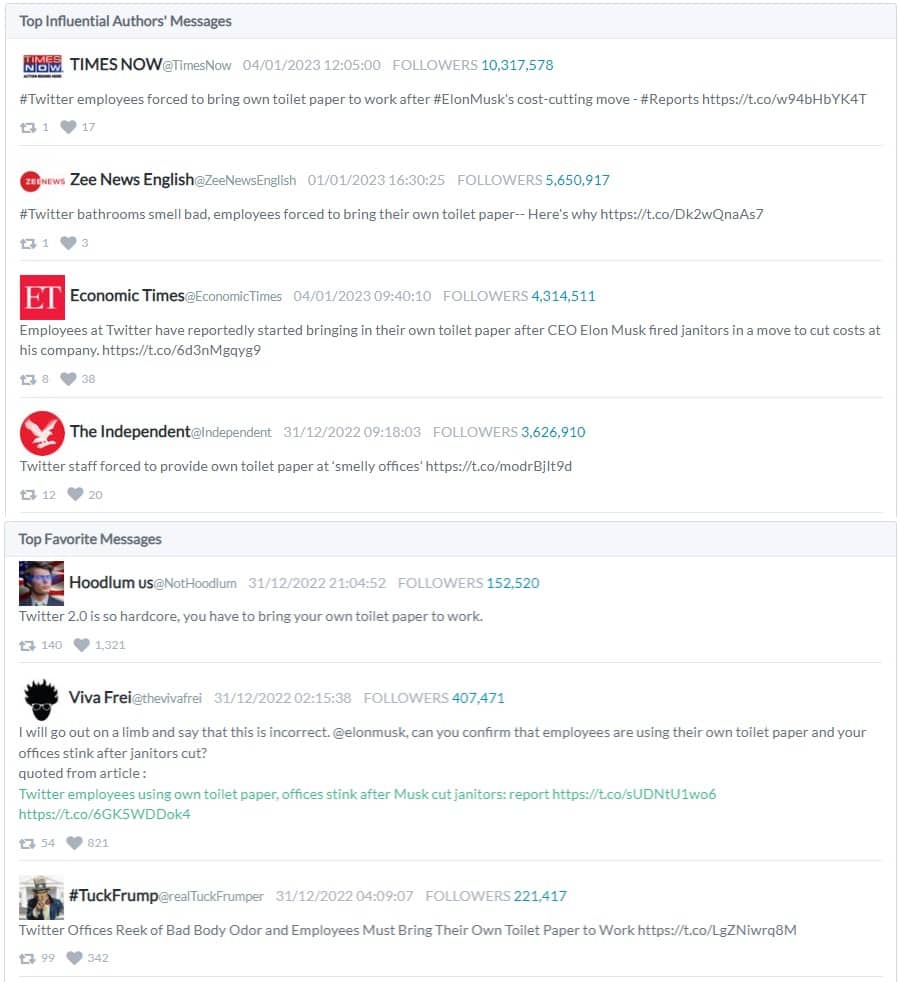 By using Knowlesys Intelligence System, open source intelligence collection system, users can set the information to be collected as keywords. This system will automatically help users to monitor and collect the information from the whole Internet, and intelligently analyze the collected information.