North America was hit by an unprecedented scale of the storm
This Christmas, North America, including the United States, Canada, and even parts of the United States - Mexico border, was hit by a heavy winter storm that brought strong wind, heavy snow and intense cold.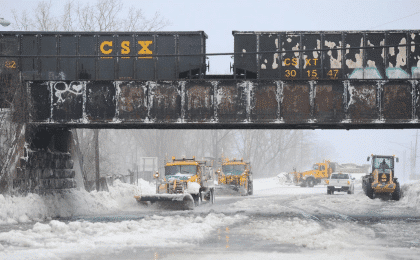 According to the Associated Press, this unprecedented scale of the storm affected more than 60 % of the population of the United States. The storm disrupted the Christmas travel plans of the American people. Up to December 25th, nearly 10,000 flights across the United States have been cancelled.
According to Cable News Network (CNN) this morning, more than 26 people in the United States were killed.
In addition to these official media, some social media like twitter and facebook also play an important part in gathering the latest social information in real time. And after searching the hashtag of "storm" on twitter, a tweet from 21 minutes ago (before this article is published) said that the death toll has risen to at least 32.
The public is very concerned about this storm and many of them disclosed a lot of related images and videos on twitter.
To gather more real-time information from social media automatically and quickly, Knowlesys Intelligence System (KIS) could help you. Many social media and search engine could be monitored by KIS, including Twitter, Facebook, Gettr, Youtube, Instagram, Snapchat, Tiktok, LinkedIn, Whatsapp, Dark Web, Deep Web, etc. And KIS could classify and analyse the obtained information in a very short time.