Jair Bolsonaro plans to return to Brazil
Recently, Knowlesys Intelligence System has monitored the hashtags on Twitter about former Brazilian President Jair Bolsonaro's plan to return to Brazil.
According to a report on the website of Spain's "Pais" on January 10, 2023, two days after thousands of supporters stormed the Congress, Presidential Palace and Supreme Court headquarters in Brasilia on January 8, former Brazilian President Jair Bolsonaro said in an interview that he planned to return to Brazil from Florida in the United States ahead of schedule.
Bolsonaro has been in the United States since the end of December 2022. The violent scenes in Brasilia remind people of the attack on the Capitol in Washington on January 6, 2021 by supporters of former US President Trump. After being defeated in the October vote, Bolsonaro traveled to Orlando, while his successor, Lula, was sworn in as Brazil's president on New Year's Day.
According to reports, Bolsonaro said in an interview with CNN Brazil on the 10th that he was sent to an Orlando hospital on the 9th with abdominal pain, which he said was related to his stabbing during the 2018 campaign. Moreover, the doctor who has been in charge of treating him in Brazil is more familiar with his emergency condition, and seems to imply that this is the reason for his early return to Brazil.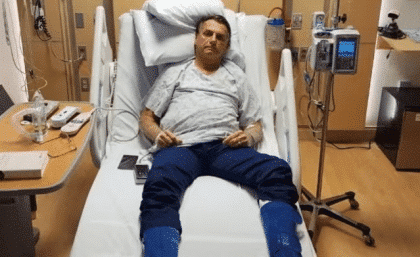 Recommended open source intelligence monitoring system
Knowlesys Intelligence System, a professional OSINT monitoring system. The company is at the world's leading level in the field of Internet information collection. With years of experience, it has analyzed and processed thousands of websites and has unique experience in social media information collection.