Israeli Intelligence Agency - Shin Bet
The Israel Security Agency , better known by the acronym the Shin Bet or Shabak, is Israel's internal security service. It is one of three principal organizations of the Israeli intelligence community, alongside Aman (military intelligence) and Mossad (foreign intelligence service). Although the Shin Bet is a security agency, it is not part of the Israeli Defense Ministry and is directly responsible to the Israeli Prime Minister.

Shin Bet's responsibilities are to maintain national security, discover terrorist organizations and individuals, interrogate terrorist suspects, provide intelligence for anti-terrorism and anti-espionage operations in the West Bank and Gaza Strip, provide personal protection for senior public officials, protect important infrastructure and government buildings, and protect EL AL and overseas embassies.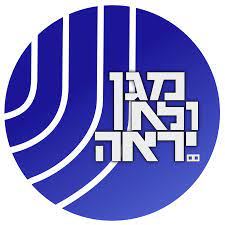 Shin Bet selects members almost harshly. To become a member of the Shin Bet, you must have served in the Israeli combat forces and pass a series of tests such as physical fitness, reaction speed, and family background inspections. And because members of the VIP Guard may often appear in public with dignitaries, their appearance must also meet certain standards. After this selection, only 3% of the people can enter the VIP Guard.

And all members who enter the Shin Bet must also study in the schools of the Israeli security services. There, they will learn courses including security concepts, security plan design, routine and emergency response measures, the use of various equipment and even how to recruit and train security personnel.

Israel's monitoring system can detect suspicious packages placed in crowded places within a short period of time and automatically issue a warning. But where and what angle these monitoring devices should be installed depend on the assessment and decisions made by Shin Bet members on the specific environment. If they make wrong assessments and decisions, the equipment will be useless, which is why they have to undergo rigorous training.