Intelligence gathering: comprehensive video extraction with open source tools (3)
Related: Intelligence gathering: comprehensive video extraction with open source tools (2)

Video extraction via Snapchat and Instagram content

Video capture via Snapchat and Instagram content

1. Instagram

Searching for video clips on the Instagram website is nearly useless unless one can get lucky or search by geotagging to a specific location. Searching only for keywords or hashtags on a topic makes it impossible to sort video results only, or to search within a specific date range or video length criteria.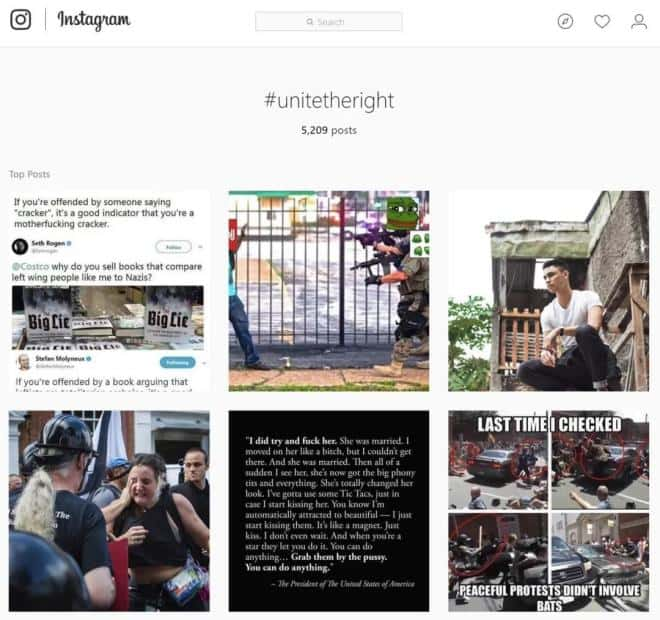 We can sort the latest videos using specific keywords or hashtags, but for popular words such as city names, this certainly increases the burden of needing to exclude. Searching by geotags can be useful, but not all videos have tags, or even use tags other than the ones we are searching for. For example, a hashtag for Charlottesville, Virginia will give you some results, while a hashtag for a particular park or street name will give you different results.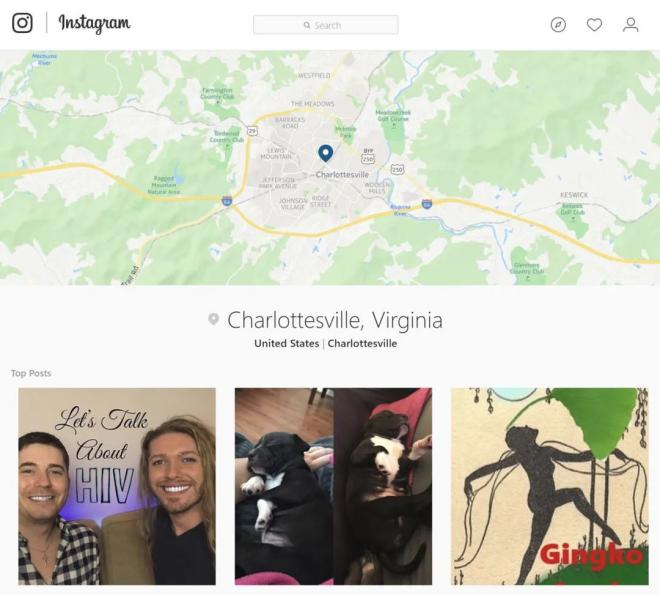 In contrast, Google is usually better to use. By using search operators, we can find video results for specific keywords and date ranges, but the results are very limited.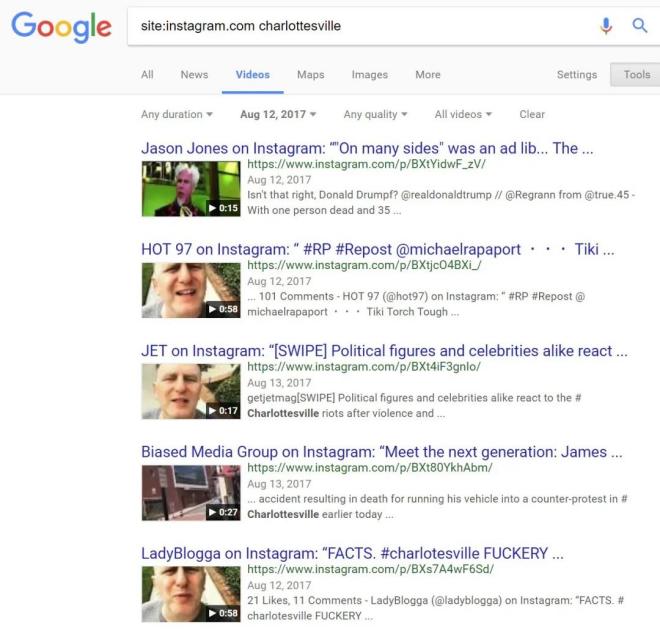 There is no doubt that more than five videos with the word "Charlottesville" were posted on Instagram on the day of the protest, but these were the only results Google gave. Unfortunately, searching for videos on Instagram is a daunting task, and we're more likely to find Instagram videos on other platforms like Twitter than on the Instagram platform itself.

2. Snapchat

It is currently not possible to search for Snapchat videos on laptops or desktops unless you use the Android emulator, and you can only use the Snapchat app on a tablet or phone. In the Snapchat app, Snapchat stories can be found by simply searching for a keyword or location. However, as with Instagram and Facebook, this content may be restricted by user privacy settings.

Conclusion

For journalists and researchers, the ability to find and verify videos is critical. While the most explosive and interesting videos often take the spotlight due to retweets and shares on a variety of social media platforms, we can still uncover the truth by finding and verifying overlooked details in related videos on more little-known platforms.