How to view common followers on Twitter?
Seeing the followers of a specific Twitter account is one way to find other Twitter users who are interested in the same topics. For example, a Twitter user who follows an account you like, such as a famous singer, may share other interests with you and potentially make new friends; someone who follows your business competitors on Twitter may also be interested in your services or your industry as a whole. Therefore, comparing the followers of two target accounts can reveal new and useful people for you to follow.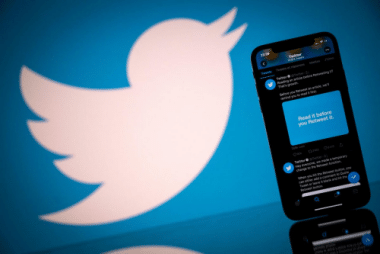 If you're new to Twitter, you may not know this, but Twitter doesn't have any options or features that allow you to see common followers directly.

Now, let's explain exactly what we're talking about. If you go to someone's profile, you will be able to see which people you follow and follow them. These can't be called co-followers because those people you see on that list may or may not be following you.

So, technically, there is no option or feature on Twitter that can help you with this. But you may be able to do it yourself manually.

All you need to do is go to their profile (only works if they have a public account and/or you follow them) and click on the number of followers they have. This will give you an idea of the total number of followers they have on Twitter.

Now you can browse the list and see which people who follow you also follow them. However, this process can become very tiring depending on how popular they are.

Of course, if your target account is followed by hundreds or thousands of accounts, then I definitely do not recommend you to do this. The best way is to use a third-party tool that is very easy to use, here Knowlesys Intelligence System (KIS) is recommended.

Simply enter two different target accounts and you will instantly see their common followers, as well as followers who follow them both together. You can even compare three target accounts at the same time.

Plus, if you only want to know if a specific person is following an account, your job is much easier. Start following that person, and when you go back to the profile of the user you're looking for a co-follower, you'll see them! Isn't that much better?