How to use hashtags in Twitter?
Twitter is a popular social media platform, which has a large number of users in the world. Hashtags are one of Twitter's most common features. On Twitter, a hashtag is created by adding a "#" to one or more words without spaces. Hashtags are case-insensitive and numbers can also be used. When you use a hashtag in a tweet, it will link to all tweet pages that contain this hashtag. If you write a hashtag in your tweet, you can give the tweet a specific context, and also make other users pay attention to it for an extended period of time.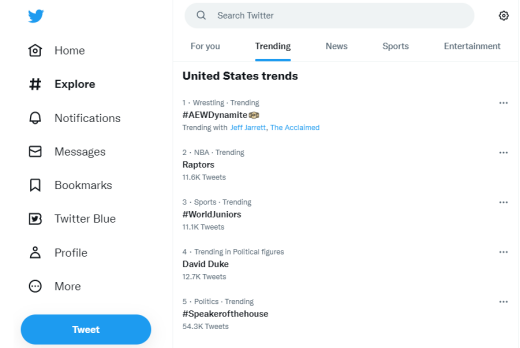 View hashtags
When you log in the Twitter account, you'll see trending hashtags on the left hand side of the website. The contents are customized to your location, and you can change it to see the trending in other locations. To view tweets with a specific hashtag, you just click on the hashtag.
Follow a hashtag
You can enter the hashtag (with the # sign) in the search box to follow all tweets with this hashtag. In addition, you can click SAVE to save the hashtag so that you can choose to view your saved search next time.
Create a tweet with a hashtag
When you publish a new tweet and type the # sign, Twitter will suggest hashtags to use. You can choose one from the list or create your own directly.