How to save Telegram chat history?
Telegram is an amazing application that can amaze anyone with its features. The unique features of this application such as the availability of various bots, user access to various cool channels and different groups make Telegram the best messaging application ever. One of the unique features of this application is that you can save Telegram chats locally on your device.

Some people need to save Telegram chats and export them locally for memory purposes, or as a backup. This article will show you how you can export and save your Telegram chats.

1. Save Telegram chat logs from desktop application

Because of Telegram's cloud-based servers, your chats are always secure on Telegram. By following the instructions below, you can save all your chat logs and other data at once.

a. Launch the Telegram application on your desktop and click on the hamburger icon in the upper left corner.

b. Click on the Settings option.

c. A pop-up window will now open. Click on the Advanced option.

d. After that, select Export telegram data from the various options.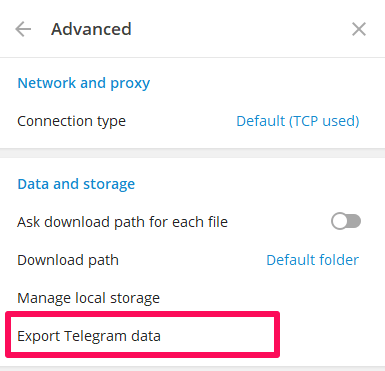 e. In the next window, you can select the data to be included in the export file. It can be personal chats, contact lists, account information, group chats, photos, GIFs and all other content present in your Telegram account. You can limit the size of the data and also choose the download location. The choice of format can also be made between human-readable HTML and machine-readable JSON.

f. Finally, click Export.

g. Click Show my data to see the Telegram data saved on your device.

2. Extract Telegram chat logs from Android cache

Android OS caches the content of many applications, including Telegram, and even deleted chats may still exist in Telegram's cache folder. No third-party applications are required and it is very easy.

The steps are as follows.

a. On your Android device, launch the File Manager application. To access the cache, navigate to the following folder: Android > data > org.Telegram.messenger > cache.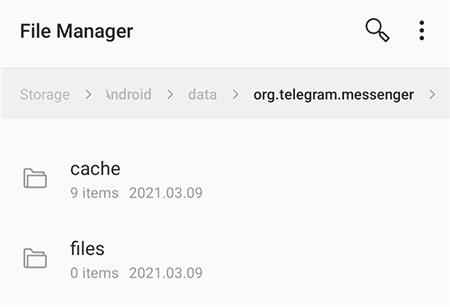 b. This folder should contain the contents of Telegram. If needed, you can copy the files to another folder on your device.