How to identify fake Snapchat accounts?
In addition to the more obvious indicators, such as the absence of a profile picture or other personal information being displayed, there are now other ways to tell if an account is real or fake.

Sometimes an account appears to be real, but it turns out to be a regular person (or group) posing as a celebrity or someone you know.

Fake profiles are created just for fun or out of boredom. Other times, a non-genuine account may be a hacking attempt to spread malware, as seen many times on Meta (formerly Facebook). In addition, others may do so for more serious and sometimes harmful reasons, such as stalking or harassment. You can tell if an account is genuine by doing the following.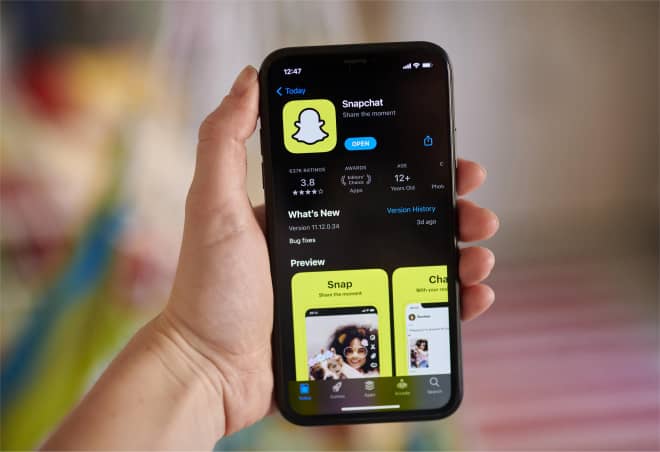 1. Checking verified accounts

You may not find verified accounts for your close friends, but you will certainly see accounts of celebrities and users who get a lot of attention. This happens because you are unable to request verified status. There is no form to fill out. As long as Snapchat is attracting the attention you are getting, you will be able to get a following on the platform. At that point, you can contact them about it.

It's easier to find your favorite celebrity's profile now that Snapchat has introduced the "Official Stories" feature and the "emoji indicator." So, how does the "Verified" status work?

If you search for Ariana Grande, for example, an emoji will be displayed next to her name, which confirms the account is authentic. Also, her snaps will get listed under the "Official Stories" title. If you don't see both items, it doesn't necessarily mean that the account is fake. Check the attention level, such as the views on some of their stories.

2. Signs of a fake account

These are signs that an account may not be real, even if we're not talking about a celebrity but someone you know.

Not everyone wants to use their own photo as their profile picture, but using a default photo or no photo at all can be a little suspicious.

If someone you know has created a Snapchat profile, make sure it's them by looking at their friends list on Facebook or who they follow on Instagram. If they are following the same person on Snapchat, it's probably them.

What they post doesn't reflect their behavior and beliefs in real life - it doesn't sound like them at all.

There is little to no engagement, which has nothing to do with their real-life interests.

The above does not necessarily mean that the account is fake, but they may raise some red flags. In any case, some people like to follow what other people are doing on social media without much interaction.