How to get verified on Instagram?
Instagram opens verification requests to all users. Instagram says accounts requesting verification must be notable and defines your account as representing "a well-known, highly searched for person, brand, or entity. We review accounts that are featured in multiple news sources, and we don't consider paid or promotional content as sources for review."

So if you're an Instagram celebrity, you're likely to be able to get verified. But if you have a dozen followers, three of whom are your siblings, you may still be out of luck.

The process of requesting verification is simple, however, before we get to them, we should ask one important question ......

Do you need to be verified on Instagram?

You may be wondering if you need to be verified. The blue check mark won't get you into a premium club, give you product discounts, or make you more attractive to the opposite sex.

The only real benefit of being verified on Instagram is if you run a business and use the network for marketing. Then, being a verified member can give your message more credibility than it would otherwise.

However, by the time Instagram considers verifying you, you will need to have hundreds of thousands of followers anyway, so you are past the point where you need to be verified. If you're serious about social media marketing, verification can add a little weight to your campaign.

It also helps in another way; once you've gained a lot of followers, you'll notice other accounts popping up to imitate you and spamming your loyal followers. The blue check mark allows your followers to look for something and make sure it's you and not someone impersonating you.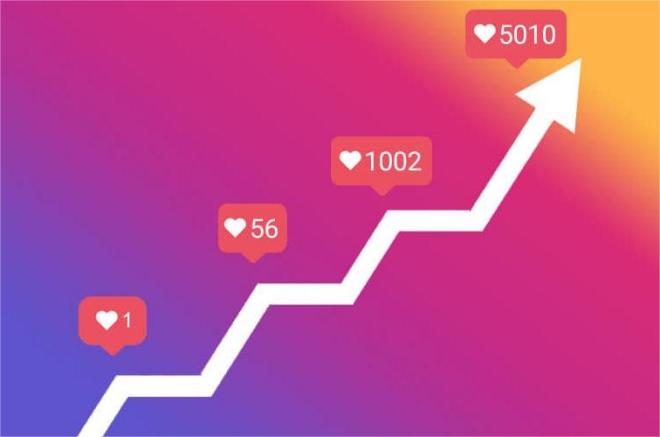 Get verified on Instagram

To get verified on Instagram, you can buy a verified account from a source - or you can take the hard way. But there are no guarantees, and the exact requirements for a verified account are a secret that only Instagram can determine.

The upside is that all your work will benefit your Instagram marketing efforts, whether you're verified or not.

The hard way involves social media marketing campaigns. They are slow and methodical, but will gradually gain you authority in your niche, and then followers.

Get Instagram verification the hard way: Don't start with Instagram

While the end is in verifying on Instagram, you may want to start by ignoring the network altogether. If you can create the social presence that Instagram itself wants to be associated with, you may be able to bypass traditional authentication methods. Sometimes doing so can actually allow Instagram to provide you with verification rather than you asking for it.

A typical social media campaign will look at your brand, what it offers, your target market, and then select the most likely social network from there.

Think about who your main customers are and which social networks they are most likely to use. Create a profile for each one and make them as complete and compelling as possible. Then start posting something really useful once a day. Social media marketing campaigns are usually divided into three or six-month segments. Plan three months of posts and content, link your account to your company blog and be patient.

Build an online presence

The idea is to create really useful content that your audience will benefit from. This is the content that is most likely to succeed on any social network and begin to create authority for your brand and the potential to gain attention.

Once you have a few months of content on other social networks, create an Instagram account and link it all together. Add your company details and a link to your website to your Instagram account. Try to be a leader rather than a follower of the content you post. The more quality content you post, the more likely you are to be seen as someone who will bring others to Instagram. This is the key to gaining validation.

When you are followed on other networks, Instagram's analytics tools may flag you as someone of interest to their network. This is something you should work on. As you build your reputation, make connections with other influencers and make yourself useful online. You will start to become someone that people want to connect with. Doing so can greatly increase your chances of getting verified status.

There's no guarantee of getting verified on Instagram, but it's not impossible. While it's not usually easy, it can increase the perception of your business.