How to find the hidden Twitter Direct Messages?
If you use Twitter, you probably know where to find your direct messages (DM). But did you know about the secret Twitter DM inbox that may hide other direct messages?

Messages

You should know how to find the basic DM inbox if you've ever used Twitter. It's right there on the left-hand sidebar menu labeled "Messages" if you're on Twitter for Web. If you're on the Twitter mobile app, it's the tab on the bottom menu with the little envelope symbol.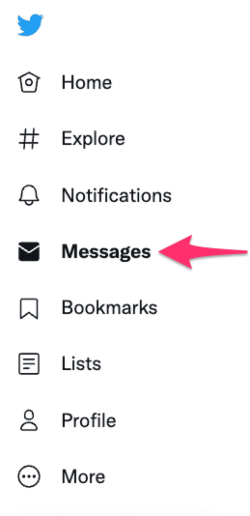 Accessing the main DM inbox may seem obvious, but you need to access it first in order to find the two secret inboxes.

Message requests

Usually, I receive a DM that I want to read and Twitter hides it in the "Message Requests" folder. You should see this inbox below the "Search Direct Messages" box.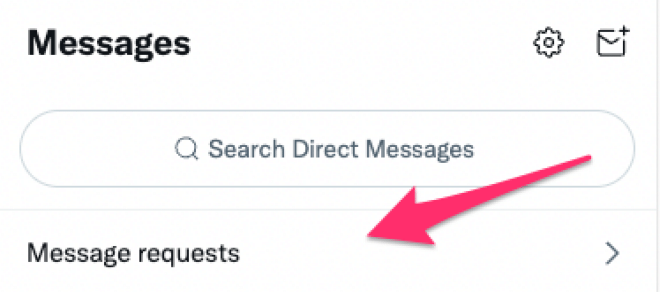 By default, Twitter users can only DM users who follow them. However, there is an option to open your DMs so anyone can privately message you, whether you follow them or not. The message requests folder is the place where all DMs go from users you aren't following or have not previously private messaged with. If you do not see the "message requests" tab, its because your DMs are not open.

If you'd like to open your DMs and access this secret "message requests" folder, click the gear icon at the top of the main Direct Message inbox page on either web or mobile.

This will take you to the Settings page for DMs. The first option on the page is "Allow message requests from everyone." Make sure the checkmark box is ticked for that option. Following that, your "Message requests" folder should appear.

Warning: Any user on Twitter will now be able to send you a direct message.

Additional messages

There is yet another secret Twitter DM inbox. Ostensibly, this third inbox is where Twitter puts everything that's obviously spam as well as "offensive content."

To access the additional messages folder, you must scroll down to the very bottom of the message requests inbox. Once at the bottom of the page, Twitter will display a notice that says "Show additional messages, including those that may contain offensive content" along with a "Show" link. 

Click on "Show" and you will be sent to that third inbox titled "Additional messages." It should be a place for only the absolutely horrible DMs you've been sent, but I personally found messages from people I knew in there, so you might want to check and make sure you haven't missed anything.

If you have a lot of DMs in your message requests folder, it could take a while to scroll down to the bottom of the page in order to access this third inbox. However, I have the hook up. While signed into your Twitter account, go to "https://www.twitter.com/messages/requests/additional" in your web browser and you can skip the endless scrolling and go directly the additional messages page.

You can also shut the "Additional messages" inbox and have everything sent to "Message requests" if you find THREE DM TWITTER INBOXES to be a bit much. Click on that gear icon at the top of the page and in the DM settings simply remove the checkmark from the "Filter low-quality messages" option.