How to download Instagram videos?
If you've found an Instagram video you like, chances are you don't want it to disappear in a steady stream of posts. After all, you probably want to watch it again. But if you've ever tried to download Instagram videos on your PC or Mac, you know it's not that easy. You can't do this directly from the app or website, so how can you make it work?

Here we will present some ways to download Instagram videos so that you can save all your favorites permanently.

How to download Instagram videos on PC and Mac?

Method 1: Source code

1. Open the video you want to download on Instagram.

2. Right-click (or on a Mac, hold down ⌘ and click) and select "Inspect Element" or "View Page Source", depending on the specific browser you're using.

3. Press Ctrl+F (or ⌘+F on a Mac) to open the "Find" menu.

4. Type .mp4 in the box and the search will return a code.

5. Look for the hyperlink code next to "src=" and ending with .mp4.

6. Select it, then use Ctrl+C (or ⌘+C) to copy it, then use Ctrl+P (or ⌘+P) to paste it into the browser.

7. The video will play in the window. Simply right-click (or ⌘+click) and select "Save Video As" to download the video to your PC hard drive.

This may sound a bit tricky, but once you try it a few times, you'll see that it's not as hard as it seems.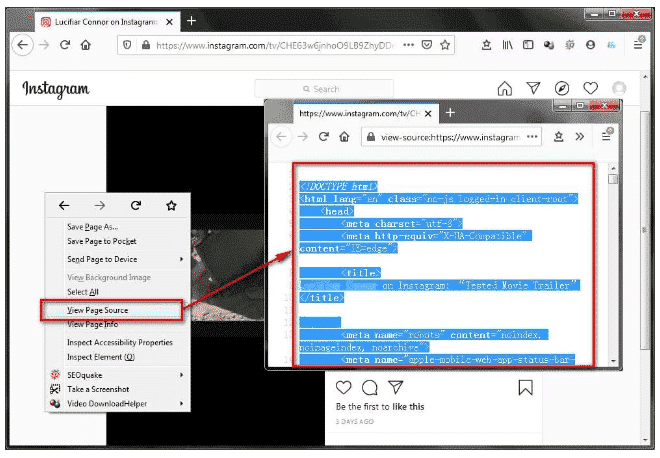 Method 2: Add-ons

You can also use browser extensions to facilitate your downloads. There are a few different downloaders out there, so feel free to explore your own solutions. Here we have chosen Instag Downloader as a simple option. Here's how you can use it:

1. Go to the Chrome Web App Store and search for Instag Downloader, or click here to go directly to that page. If Mac users normally use Safari to browse, you'll need to install Chrome.

2. Click "Add to Chrome" in the upper right corner of the screen to install this add-on for your browser. You may need to restart Chrome to get it to work.

3. Go to Instagram and find any videos or photos you want to download to your PC. You'll notice some new icons in the upper right corner of the image that Instag Downloader has added to View, Share Links and Downloads.

4. Click the download icon to instantly save the image or video from Instagram to your PC or Mac.

Once you have downloaded the selected videos to your computer, you can choose to transfer them to your iPhone or iPad with or without iTunes.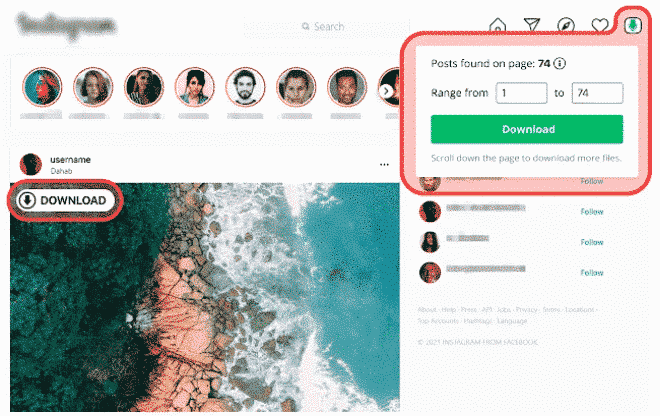 Method 3: Third party systems

The above download method works when the video is still visible, but what about when the video has been deleted by the author? A third party system can solve this problem. It is recommended to use Knowlesys Intelligence System, a professional social media monitoring system. Even if a video is deleted from Instagram, the video is still available for download locally in the system.