How to check if someone is active on Snapchat?
Snapchat is known for being a very transparent app. It offers many features that other apps don't, such as notifying you if someone takes a screenshot or replays a snap in your chat. However, unlike other apps, Snapchat does not have explicit indicators that someone is online (such as the green bubble next to a user's profile).

Fortunately, there are several ways to tell if someone is active on the app. This article will discuss all the different ways to check if a user is active on Snapchat.

Snap Maps

Snap Maps tell you where your friends are when you're using the app. However, depending on your friends' privacy configurations, you may not always be able to view your friends' locations on the map.

You should be able to determine when the individual last used Snapchat and where they were while they were online if they aren't using Ghost Mode, which masks their location at all times. Users can also prevent the app from accessing their location altogether.

As long as Snap Maps is open, your location will be updated regularly until you put it in Ghost Mode or disable location services. This feature can be used to determine where someone is and when they are online.

Here's how to do it:

1. Find your friend on Snap Maps.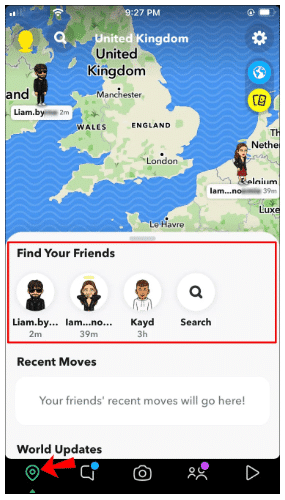 2. From the map, select their Bitmoji.

3. Under their name, you'll see a gray status bar.

4. There are a few different messages you can see: "Seen Now," "Seen XXm ago," or "Last seen," depending on how long ago they signed off. "Seen Now" indicates that they are presently online in a specific location.

Chat

You'll be able to detect when someone opens your chat if you've been chatting with them. However, you'll need to be watching the chat the moment they appear to do so. Here's how:

1. To get to the conversation screen on Snapchat, open the app and swipe right.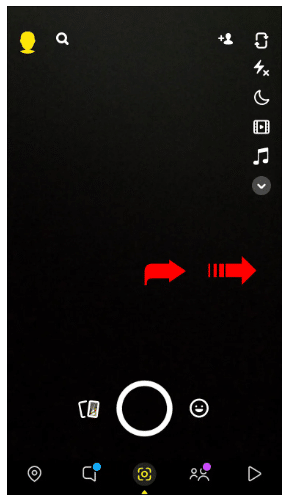 2. Open the person's conversation by scrolling to it and tapping on it.

3. There will be a small Bitmoji avatar of the person in the lower-left corner of your chat window if they are online and have your conversation opened. The person's avatar will vanish from your chat window after they leave the chat.

Snap Score

The number of snaps a user has sent determines their Snap score. This covers both public and private snaps. When someone's Snapchat score goes up, it signifies that they've just sent a snap.

Snap scores update every few minutes, so you can check back after a little while for any changes. Here's how:

1. Go to the Friends tab in Snapchat.

2. Tap and hold the name of a contact you want to find out about. The popup box will show on the screen if you hold down the name.

3. You'll see a number at the bottom of the popup box now. This is their Snap score. Make a note of it or keep it in your mind.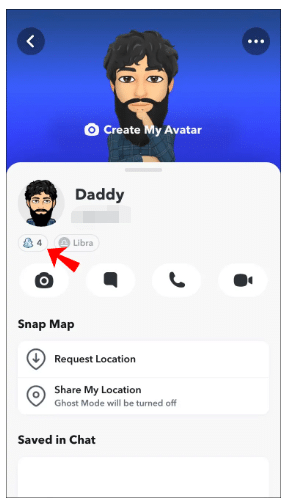 4. To see if the score has risen or not, you should check again in 10 to 15 minutes. If the score rises, it indicates that the person is online.

Opened Snaps

Snapchat tells you how long ago the individual read your snap or message if you sent it. An online status may be determined by looking at this parameter. The timestamp will be reliable for 24h. After a day, it will just show the date and time of when the photo was last seen. Please keep in mind that the recipient must have seen the photo/message for this to work.

1. Open the Snapchat app.

2. Swipe right to see the conversations screen.

3. Find their chat.

4. You'll notice an empty square or arrow under the recipient's name if they've seen your message or snap. Opened and the date it was viewed will appear next to this.

5. This individual may be online if their timestamp is within the last few seconds or minutes.

Send a Snap

Sending a snap to a contact to check if they're online is one way to go about this. You may infer the time they were last online based on it. This is how it works:

1. Find the user you want to check.

2. You can open the chatbox by swiping from left to right over your friend's name.

3. Send a message by entering it and then tapping the Send button.

4. Remain in the chat window for a while.

5. Observe the lower-left corner of the screen if you see that your friend's Bitmoji is there. That implies the recipient of your message is currently reading it.

6. The smiley icon will convert into a blue dot when the other person uses Bitmoji, indicating that they are online. If the blue dot or Bitmoji does not display there, the other person is either not online or hasn't checked the message yet.