How to build LinkedIn relationships?
Did you know that 90% of decision makers say they never respond to cold outreach and sales prospecting? Traditional sales tactics and techniques aren't what they used to be.

Especially on LinkedIn, where almost anyone can be contacted through LinkedIn InMails. But the biggest problem here is that many of you are not building relationships.

If this is your situation, then this article is for you. This article will cover the basics of LinkedIn relationship building and provide you with some simple tips to help improve your standing with your contacts.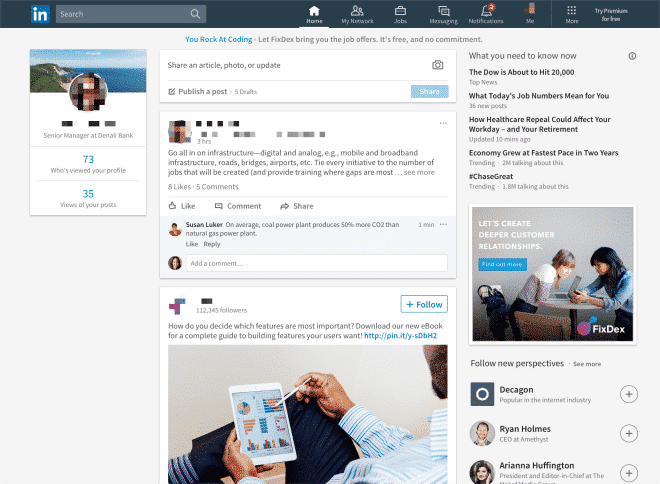 Create a network

People who don't know you and are not connected with you don't want to talk and work on building the relationship if you're a completely unknown person to them.

So the first step to building relationships with your LinkedIn audience is to find people you want to connect with and create your network to meet them and their needs better.

So how to do that?

Here are some strategies that you can use to do that:

1. Use the search bar and boolean search option to find people in your industry who have already answered questions about topics related to yours or are in your niche. This will help you find people with whom you have something in common and who may be open to connecting with you.

2. Connect with people who share common connections (e.g., mutual friends) – This makes it easier for both of you to reach out to each other when necessary or valuable information arises that could benefit both of you.

3. Create a network by adding colleagues you've worked with in the past or people who have worked at the same company as you. You can also add friends from school with similar interests and goals.

4. Ask for mutual connections to introduce you to the people you want to connect with – It will help you improve your connection success rate, and people will be more open to responding.

Make sure that you have something in common before sending them a connection request. 

Otherwise, they'll likely ignore it or even report you as spam.

Interact with the prospects

On LinkedIn, 24% of the forecasted deals are vanishing even with the best sales strategies.

That's why one of the best ways to increase sales is to build relationships with people on LinkedIn through community and interactions.

The LinkedIn community is a great place where you can engage with other members of your industry, ask questions and get answers, share content and recommendations, and much more. 

It's also a place where you can meet new people and begin building relationships that may one day lead to business opportunities and increased sales.

Here are some tips for using the community to build relationships:

1. Start following people who have answered questions related to your industry or role within it — Once they accept your follow request, they will be notified that someone followed them on LinkedIn. They may decide to check out your profile and see if it's worth connecting with you on LinkedIn as well.

2. Comment on other people's posts in the community — Especially if their post relates directly to yours in some way. 

You can't expect your messages to be read if you don't participate in the discussions that matter most to your target audience.  When someone shares a post, comment, or question, jump in with an insightful response that shows you're listening and care about their needs.

Pro tip: Use keywords they might be searching for when searching for answers or information.

3. Respond quickly – If someone reaches out, make sure to answer immediately, so it appears at the top of their feed rather than buried under other comments. If you're not available at the moment, make sure to get back to it as soon as possible.

Provide helpful information and feedback

For successful LinkedIn relationship building, it isn't just about outreach and making conversations, it's about providing your audience with helpful information.

People will gladly follow and interact with your posts and you if you're consistently providing valuable information.

Here are some ideas you can use to share with your audience: 

1. Post interesting articles from your niche – This is a great way to increase visibility and build relationships with people who share similar interests and goals. Whatever helps you share with them will help you later when you start interacting with connections.

2. Recommend people to other companies– Recommendations can help you build trust in your network and show off your connections. By recommending someone who works in your industry, you're showing others that you've had positive experiences with that person — which could make them more likely to follow up with you if they need help with something down the road.

3. Share new career achievements, accomplishments, awards, and charitable work as a status update.

4. Share LinkedIn events that would be helpful for your audience – If you have an event coming up in your industry or something exciting happening at your company, let people know about it! 

5. Add value by offering advice or sharing experiences –  The content doesn't have to be salesy — just share interesting things happening in your industry or company that might be useful for others in your community.

6. Find new ways to repurpose content – You don't always have to create new content to be active. Instead, you can repurpose your old blog posts and create whitepapers, case studies, and videos into bite-sized pieces to catch viewers' attention and generate leads over time.

Collect data

It's a good idea to collect data on the people you're connecting with, even if they are not in your immediate network. 

You might want to add them later or get in touch with them at some point in the future. 

You can also use this information for other purposes, such as targeting your content or advertising messages to these people.

Collecting data will help you learn who your audience actually is so you can better personalize your messages and approach for future collaboration.

Pro tip: People love when you remember things about them, and they are more likely to do business with you if you know them well.

Join LinkedIn groups relevant to your field

LinkedIn groups are a great way to connect with people and learn from each other.

To build relationships with members, you can do things like post questions, share resources, join group discussions related to your industry, and find potential customers you might reach out to in the future.

The more groups you join and share content in, the greater the likelihood that others will see your posts, contact you or comment.

But how do you know which groups are worth joining? How do you find them in the first place?

Here's how to do it:

1. Search for keywords or phrases in the search bar to find the group where your audience is.

2. Join some relevant business-related groups and after being accepted, you can search for the type of content within the group.

When you are in the group, simply navigate to the search bar and it will segment the content according to your preferences.

It will help you find relevant content in the group so you can join the discussion and identify your potential customers.

The more you participate in group discussions, the more people will get to know who you are as an individual and what you do - which is always good for promoting your business.