How organizations use Twitter Spaces?
What are Twitter Spaces?

Twitter Spaces is a real-time audio conversation feature in the Twitter app that allows users with more than 600 followers to create audio chat rooms as hosts, or join as speakers or listeners.

Spaces serves as an alternative medium for people to express ideas and knowledge in live audio discussions, just as they do on Twitter. The live element makes Spaces raw, unfiltered but manageable, inclusive and accessible to all.

In short, Twitter Spaces is a great place to have conversations and exchange ideas with like-minded people. It can be a great place for marketers to provide product demos, solve customer problems and discuss company roadmaps.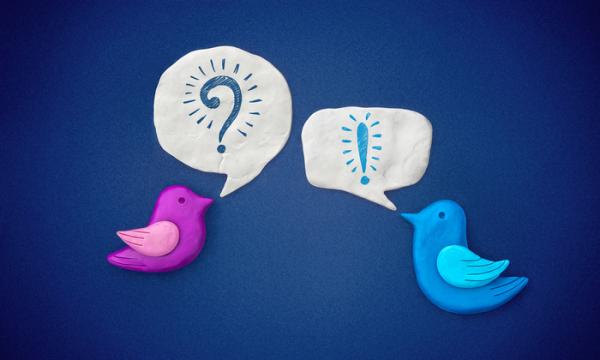 Some ideas for organizations using Twitter Spaces for business

You'll be happy to join Twitter Spaces and support your community building and nurturing initiatives. But before you enter this new ecosystem, figure out what you want to talk about.

Let's walk through some ideas to jumpstart your Twitter Spaces interactions for better engagement.

1. Discuss industry topics and hot news

This is a surefire way to grab attention and engage in lively conversations with others in your field. Share your ideas and opinions, then open the floor for your audience to join in.

Using the multi-speaker feature of Twitter Spaces, you can create a panel of industry experts and provide value to your audience.

Likewise, you can gain insight into the thoughts and behaviors of your audience and potential customers on industry topics and trending news. This true exchange of ideas helps you understand how your audience perceives new changes and how your product or service can help in the long run.

2. Get feedback on your new features or products

It's hard to predict whether your beloved customers will like the new features you develop. The best thing you can do here is - ask them yourself!

This is something we do all the time with surveys, demos, emails, etc. Twitter Spaces is another addition to your customer feedback channels.

Using Twitter Spaces, you can ask for feedback from your followers who already use your product regularly. Real-time conversations will allow for faster exchange of ideas than any other medium.

3. Answer public with Q&A Spaces

Twitter Spaces opens up areas for marketers and community managers to interact more deeply with their audiences.

Space's audio-based interactions inspire a more personalized connection than would be possible in a 280-character tweet.

Conducting Q&A sessions is one way to make better use of Twitter Spaces. You can answer customer questions about a new product or feature. Or, invite experts in your industry to make things more interesting.

You can also deploy multiple social media promotion ideas on Twitter Spaces, such as contest giveaways, account crossovers, and community catch-ups for discussing live events.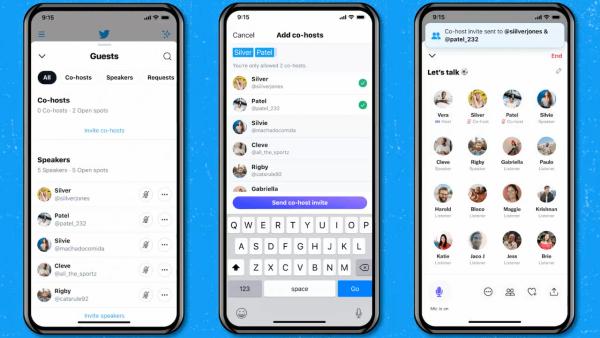 So, how should organizations use Twitter Spaces?

1 . Gain Audience Feedback

Twitter Spaces can be your valued resource when it comes to acquiring generalized feedback about existing products and your overall brand.

Twitter Spaces allows you to use social listening to engage with your audience directly and get the natural responses for your feedback sessions.

2. Roll Out New Features or Products to Followers

Twitter Spaces as a conversational feature with its host having complete control of adding or removing participants can be super handy for brands who want to market their new products and services. You can use Twitter spaces to target new audiences besides their usual customers to get generalized feedback and gain insights on how non-customers perceive your brand.

3. Host Discussions on Trending Topics in Your Industry

Keeping up with trending topics in your niche is important if you want to gain the status of an authority figure in the online world. It will help you network with relevant influencers, demonstrate your expertise as a niche authority, and strengthen your relationships with your customers or prospects.

4. Interact With Followers in Real-Time

Twitter Spaces is super effective when it comes to real-time live interactions, and brands can engage with their audience faster through real-time discussions. Your audience can tune into your live discussions, react, and potentially even get involved in the conversation.

5. It's great for gaining exposure

One benefit to using Twitter Spaces you need not start from scratch to create a community because Spaces being an intrinsic feature of Twitter, can be utilized extensively using your already built audience on Twitter.

Once Spaces becomes publicly accessible, this will eventually pave the way for audience interaction on a massive scale, allowing your followers even to share your discussions with their networks, increasing your audience base.

6. Emoji reactions

Conversations on Twitter Spaces feature some emoji reaction options for the listeners.

While listening, your audience would get more engaged with you using emoji interactions.

7. Discuss tweets in Spaces

You can tweet inside Twitter Spaces directly, though these tweets won't be displayed on your public timeline. Tweets inside Twitter Space will appear at the top of the chat, allowing all your participants to view and discuss it in the audio room.