How do companies monitor social media?
Related: Why brands need social media monitoring?

Companies can monitor social media manually, but this can be a time-consuming, expensive and inefficient process. There are systems for monitoring social networks that allow companies to customize search parameters to mention their brands, keywords, hashtags, links or other items of interest, here Knowlesys Intelligence System is recommended.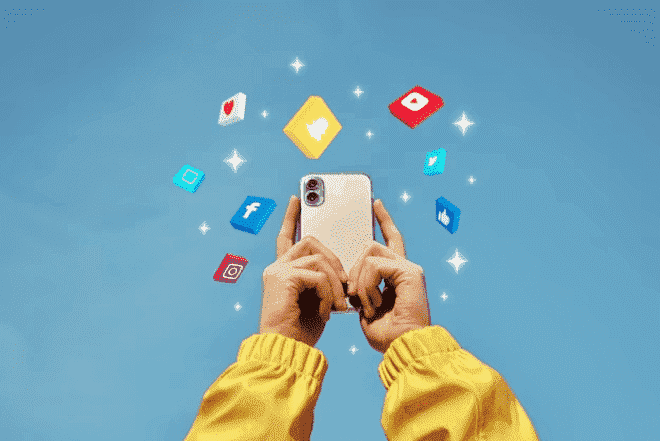 How do you monitor social media?

First, companies need to determine where searches will be conducted and what references should be recorded. Sources involved include:

Social media platforms such as Facebook, Instagram, Twitter and others

· Websites

· News sites

· Forums

· Video descriptions

It is also possible to monitor various keywords in all the given channels and others:

· Brand name

· Branded hashtags

· Brand Tags

· Product name

· Service name

The list is not limited to the above sources and keywords. For example, it could be the naming of individual marketing campaigns. It can also be geo-targeted, tracking mentions and discussions of a brand in a specific geographic area, or tracking sources in a specific region, city, or other location.

Depending on the type of results desired, specific responses can be planned for each mention. Companies need to consider reports, statistical reports, draft consolidated reports, set up tasks or alerts, or assign operators who can answer comments. Chatbots with specific keyword-based parameters can also be deployed to speed up the process. There are some general tips that companies should keep in mind when setting up monitoring and executing it correctly.

First, companies should consider that users are not always impeccably literate on the Internet, and that company names can be misspelled. Such hits should also be included in the search results filter.

Second, industry keywords should be included in the filter of the exhaustive list to ensure that no mentions are missed. The program should also include industry-specific jargon and pidgin speeches.

Third, the content and reviews of competitors and their products and services should be monitored. The main reason for this is to identify opportunities and improve existing offerings to attract customers.

As mentioned earlier, identifying influencers is an important activity to attract brand advocates. Search filters help to identify these people.

Having a good customer support service is essential to ensure that any mentions or comments are dealt with promptly and positively, and understandably this will raise its profile.

A support service means having a clear set of instructions in the event of a crisis and a crisis plan to ensure that damage control is done quickly and effectively. Social networks spread negativity like wildfire, so crisis management strategies will depend on the type of industry the company is in.

Ensuring that all possible media channels are monitored is key. Many company representatives mistakenly believe that information about them is only disseminated in the media in which the company publishes.

Finally, companies need to closely monitor the metrics of all advertising campaigns and react promptly if the results are contrary to expectations or damage the company's image.

How often should you monitor your brand?

The frequency of research depends entirely on the nature of the business, the target audience, the product and the frequency of category changes. For example, let's say a company is running a marketing campaign to promote its cosmetics in time for Valentine's Day, and the campaign lasts for a month. In this case, it may make sense to monitor performance on a daily basis. If the study is related to the sale of luxury cars, then changes are unlikely to occur very often. However, the release of a new model is likely to require close monitoring.

There is an opinion in the industry that monitoring should be done on a daily basis. If there is an automated means of conducting monitoring activities, there is no reason not to conduct daily data analysis. A completely different question is how quickly company employees can respond to the results of such monitoring and whether it is economically worthwhile to do so.

How can you use these results in your business?

In general, social media monitoring provides feedback on company activities. However, in order to respond appropriately, companies need to::

· Understand incoming data flows

· Have the necessary tools to monitor, analyze and draw conclusions from the data streams to identify trends

· Relate monetary value to incoming data streams

· Use the data received to generate a positive image of the brand and better cater to customers