Why is open source intelligence important?
Open source intelligence, or OSINT, is collecting, analyzing, and using publicly available information to help make decisions or answer questions.

Moreover, open source intelligence is not a one-size-fits-all solution. It has its limitations. But, when used properly, it can be very powerful.

Open source intelligence is important in many professions and industries. The following illustrates some of the reasons why open source intelligence provides value.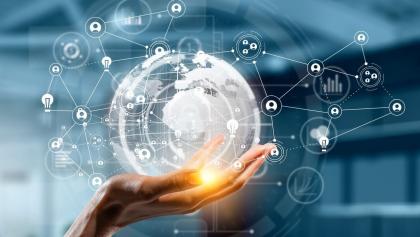 Network Security

In cybersecurity, open source intelligence is used to find vulnerabilities in applications, networks, physical penetration tests, and when testing security awareness programs through social engineering activities. Open source intelligence becomes even more important when research is extended beyond the "four walls" of an organization. This discipline can help uncover compromised documents and data dumps containing sensitive information that makes its way to publicly accessible platforms. Open source intelligence can also help find and attribute threat actors to malicious activity. This could come in the form of disgruntled employees posting stolen data on their blogs, or in the form of groups orchestrating attacks.

On the personal side, open source intelligence can help individuals understand what traces they have left in their digital footprint that could lead to identity theft or cybersecurity incidents.

Due Diligence

Due diligence comes in many forms. If you're buying something for your house or business, you might spend a little time looking at reviews of the vendor's products or services. For software or hardware, you might dig deeper and look for reported vulnerabilities, or if the vendor has been hacked in the past, or look up user manuals online to see if there are any that might be a barrier for you.

Due diligence also comes in the form of making sure nothing is going to derail a business deal or legal case. Instead, due diligence can provide confidence in both cases by providing information that shows you a path forward that the other party may not be aware of.

Legal Cases

As stated above, open source intelligence is important when preparing a legal case. When dealing with legal cases, open source intelligence and its counterpart social media intelligence (SOCMINT) is used to help answer questions, provide background information, and verify/identify people/places/things.

Finding and combating misinformation/disinformation

Misinformation is the dissemination of incorrect information regardless of the intention of the communicator. Disinformation is the purposeful dissemination of false information with the intent to mislead, inject bias, divide people or cause harm.

In the healthcare field there is rumors intelligence, or RUMINT. For example, that is being spread in the digital space, for instance, where there is no basis in fact. It is important for public health and healthcare professionals to get ahead of these rumors in order to provide accurately informed information to the public. Open source intelligence is useful in this context.