Instagram Algorithm and Instagram Reach
Related: How to increase Instagram Reach?

Due to rapid growth, Instagram had to introduce an algorithm. The Instagram algorithm selects which photos and videos will rank high in users' feeds. The higher your posts rank, the more Instagram reach is generated.

To increase the organic reach of Instagram, you must comply with the Instagram algorithm. The algorithm is most concerned with high user engagement.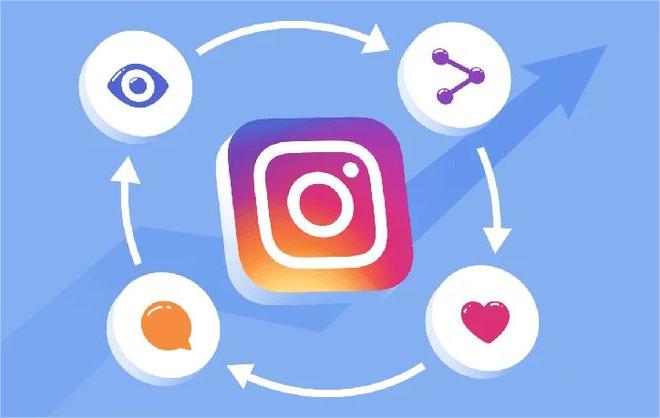 About the Instagram algorithm

For a long time, Instagram kept the algorithm rules secret.

If you want to increase Instagram's organic reach, you must know how to use the algorithm to your advantage.

Here's what Instagram has revealed so far:

· The Instagram algorithm is based on machine learning and is constantly updated. All updates are based on user engagement.

· Instagram does not favour photos over videos or the other way around. Some users may see more videos because they are more engaged with such content.

· The type of Instagram account (personal, business, or creator) has no effect on the reach of your profile.

· Don't buy Instagram likes!

· Getting a lot of engagement in the first 30 minutes of posting has no additional impact on the overall performance of the post. Since you are familiar with the algorithm rules, you can use them to your advantage and build strong organic Instagram reach.

How to apply a social media strategy based on Instagram algorithms?

We've learned a bit about the Instagram algorithm, which takes 3 key factors into account when ranking posts. Try applying these insights to your social media strategy and you'll see an increase in Instagram reach.

1. Interest

Social media channels are now all about meaningful interactions between users. That's why it's so important to post content that will be of interest to your target audience.

Encourage your followers to interact with your Instagram channel by posting carefully curated photos with engaging descriptions and strong call-to-action phrases. Try to grab their attention right from the start so they will spend more time on your account.

2. Timing

Instagram does not display content in chronological order, but the timing of your posts still matters. instagram announced in march 2018 an update to its algorithm to:

Ensure that newer posts are more likely to appear first in the feed so your feed feels fresher and you don't miss moments you care about.

Finding the best time to post and sticking to it is still an important part of increasing your organic reach on Instagram. 3.

3. Meaningful interactions

The Instagram algorithm analyzes the depth of the relationship between you and your followers. If someone likes and comments on your Instagram posts more often than they like and comment on other Instagram users' content, that user is more likely to see more of your content.

What does this mean in terms of increasing your reach on Instagram? It's better to have a steady stream of engagement, even if it's not the highest, than to have a few likes and comments under different posts.