How to increase Instagram Reach?
Related: Instagram Algorithm and Instagram Reach

What is Instagram Reach?

Reach is the number of unique people who see and potentially interact with your content.

There are two types of reach. The first type of reach is organic reach, where you create engaging content, hashtags and other techniques to appear high on your audience feed.

The second type of reach is paid reach, where you buy Instagram ads to sponsor your content.

Organic reach is harder to achieve, but it's also more beneficial when it comes to maximizing your conversions from Instagram or in fact any other social media channel.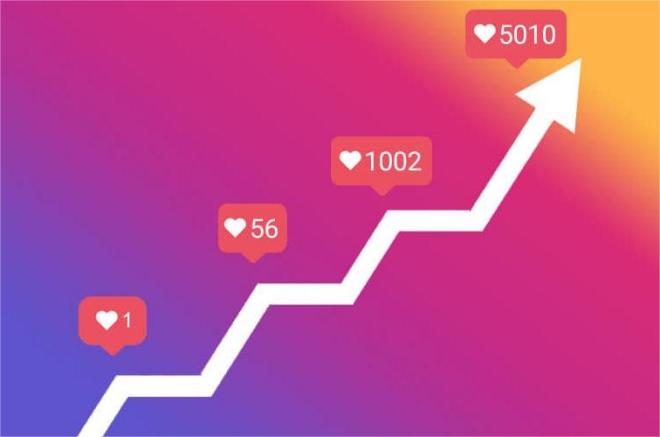 How to increase Instagram reach?

1. Timing

In terms of Instagram reach, the number of likes and comments you receive immediately after posting is extremely important. If the first round of engagement is high, Instagram is more likely to push your post higher.

If you have an Instagram Business account, finding the right time to post on Instagram should be simple. Check Instagram Insights and check when your followers are most active.

2. Use the right hashtags

You won't increase your reach on Instagram if you don't use the right hashtags for your topics. Hashtags are everything on Instagram. They help other users discover your content and help you analyze the effectiveness of your Instagram marketing campaigns.

Hashtags can be divided into: trending hashtags, general hashtags, and industry-specific hashtags.

Using the right hashtags will help you reach a wider audience and ultimately increase your organic reach on Instagram.

3. Explore Instagram's social features

You can:

Quickly respond to questions posed by your followers;

Thank people for liking and commenting on your posts;

Explore other people's posts and engage with their content;

Thank people for all the positive comments to build brand awareness and associate your brand with positive sentiment.

4. Curate user-generated content

This is a great way to increase engagement on Instagram. It will encourage users to interact with your photos or videos and share them further.

Posting user-generated content will help you build relationships with your followers. Building a productive relationship with your followers can have a positive impact on Instagram's algorithm.

5. Explore Instagram stories

Instagram stories are important for two reasons.

Stories give you the opportunity to show the human side of your company. Record some behind-the-scenes footage of your company, run a contest or create separate content. This is a great way to increase exposure for your brand.

Instagram stories are also great for brand exposure because they sit on top of your news feed. Your company logo will be the first image people see when they log in to Instagram. This is an opportunity not to be missed.

Stories are also based on algorithms, so it's crucial to post regularly and provide informative and inspiring content.

6. Use geo-targeting

In addition to Instagram hashtags, geo-targeting is another great way to increase your Instagram reach. Instead of searching for hashtags, some Instagram users search for specific locations.

You can also discover images that feature your brand but are not tagged. This is a proactive way to find new followers and expand your Instagram reach.

7. Instagram ads

Developing a great Instagram advertising strategy can help you develop a good organic following.

Choose a post that already exists and use Instagram ads to promote it among a carefully selected audience. The engagement rate on that post will go up and it will naturally rank higher in your followers' feeds.

The question remains - from which posts to choose? Check your Instagram analytics and determine the posts that generate the highest engagement rates. 8.

8. Collaborate with Instagram influencers

Instagram influencers will help you to:

Find new audiences;

Produce new content;

Validate your product or service in the eyes of others;

Generate leads;

Increase brand awareness.

Most social media marketers consider working with top influencers who have tens of thousands of followers. But it's also important to look at micro-influencers.

Micro-influencers often have up to 100,000 followers and are considered more trustworthy than online influencers. Your followers will be more relevant to micro-influencers. Their posts also generate higher engagement rates.

9. Engage with your audience

Instagram allows you to ask questions, vote and tag other users in your posts and Instagram stories. Hosting giveaways will definitely boost your organic Instagram reach.

Remember to post questions and polls every few months so you'll keep the results fresh and interesting.

10. Explore IGTV

IGTV, or Instagram TV, is another way for brands to expand their Instagram reach.

Brands can post longer video content on IGTV, which is another way to engage with followers. IGTV gives you another way to reach a whole new audience and increase brand awareness.