How to fetch the first publisher of images on Twitter?
Twitter is an online social media and social networking service owned and operated by American company Twitter, Inc., on which users send and respond publicly or privately texts, images and videos known as "tweets". Users can tweet, retweet and direct message.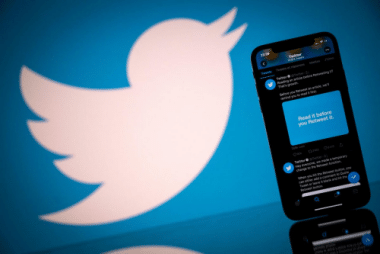 Twitter has a large number of active users around the world. Millions of people tweet every day, not only politicians, celebrities, business people, but also some threat actors, terrorists, etc.

We can get important information and opinions from tweets. When we browse Twitter, we often see tweets with images attached. If you want to trace the source of the image, who is the first publisher of the image, it is recommended to use Knowlesys Intelligence System (KIS), an intelligent monitoring system. Enter the URL of the image into the system, and the system will get the first publish time of the image and the earliest and latest references in a short time. The system can easily and quickly extract the image no matter how old it was published. It can be applied to track any terrorist activity to spot relevant mentions in real-time and trace their origin.

Knowlesys Intelligence System, a professional social media analytic system, enables users to monitor the whole Internet, including social media(Twitter, Facebook, YouTube, Instagram...), traditional websites (Forum, Chat Room, News...) and dark web in a timely manner. The company is at the world's leading level in the field of Internet information collection. With years of experience, it has analyzed and processed thousands of websites and has unique experience in social media information collection.