Gettr global user analysis
Gettr is a social media platform designed to meet the need for an alternative platform that limits censorship.

Gettr, an alternative technology platform that sells directly at American Conservatives, is the brainchild of Jason Miller, a former senior adviser and spokesman for President Trump. The name Gettr was inspired by the words "GET TRuth".

Gettr is self-described as "founded on the principles of free speech, independent thought and rejecting political censorship and "cancel culture". Users can create posts, as well as comment, like, share, and repost posts on the platform. 

Gettr reports a 743% increase in new users in the UK and a 320% increase in its user base in Australia in 2022 compared to the previous year. In addition, Gettr's new subscriber base in Brazil grew by approximately 266% year-over-year.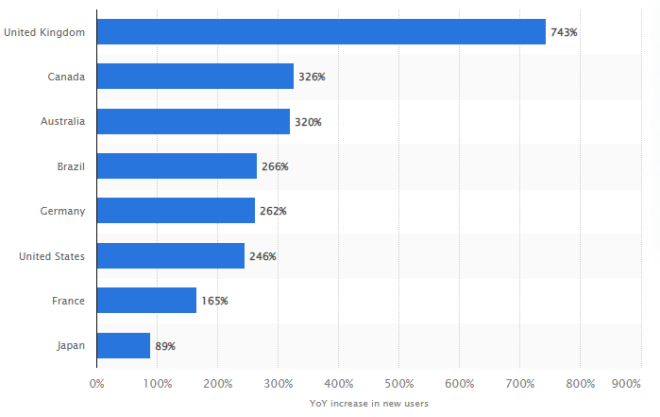 Gettr had more than 640,000 downloads across all platforms in the Americas as of the last quarter of 2022. Overall, the Americas were the most popular region for this alternative technology platform throughout the analysis period. On the other hand, by 2022, the platform will see a 743% year-over-year increase in new users in the UK, and 320% and 266% growth in Australia and Brazil, respectively.