Research on artificial intelligence technology promoting the transformation of American intelligence work: the characteristics of intelligent intelligence transformation (3)
Focus on cultivating and introducing artificial intelligence talents.
The deputy director of national intelligence in charge of human resources at the time pointed out that in the next few decades, the intelligence community will face accelerated technological change, and strategic workforce management in the intelligence community is imperative. The intelligence community believes that in order to adapt to the changes in the era of information and intelligence, the existing workforce needs to be trained and upgraded. The training and upgrading of the existing workforce does not mean that all personnel in the intelligence community must learn to write Python algorithms, but that every intelligence community personnel must understand the challenges that the intelligence community faces in the era of intelligence and what the intelligence community needs to change.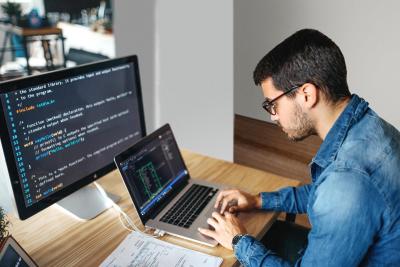 The U.S. intelligence community believes that the application of artificial intelligence technology can reshape the human resource composition of the intelligence community, update the intelligence process, and ultimately change the culture of the intelligence community. Human resources are an important component of the IC commons, and the IC believes there is a need to specialize human resources.

In terms of human resources policies, the intelligence community will maximize its authority and policy preferences in the future to ensure that artificial intelligence talents receive preferential treatment in the recruitment, employment, training and other fields of the intelligence community. Human resources policy supports the Intelligence Community's strategy to develop AI and lowers barriers to using AI talent. At the same time, the intelligence community will expand the intelligence community's postdoctoral internship program through the "Educational Services Agreement", which will help compete with the same industry for talent before doctoral graduation. In addition, the IC will support temporary civilian talent rotations to official agencies for internships. Finally, the intelligence community hopes to improve the retention rate and attractiveness of graduates in the field of artificial intelligence technology in the United States and abroad by adjusting policies and funding ratios, and allowing experts in the field of artificial intelligence to perform certain work before obtaining a license.